News
Niger Delta Militants Warn FG Against Negotiating With PANDEF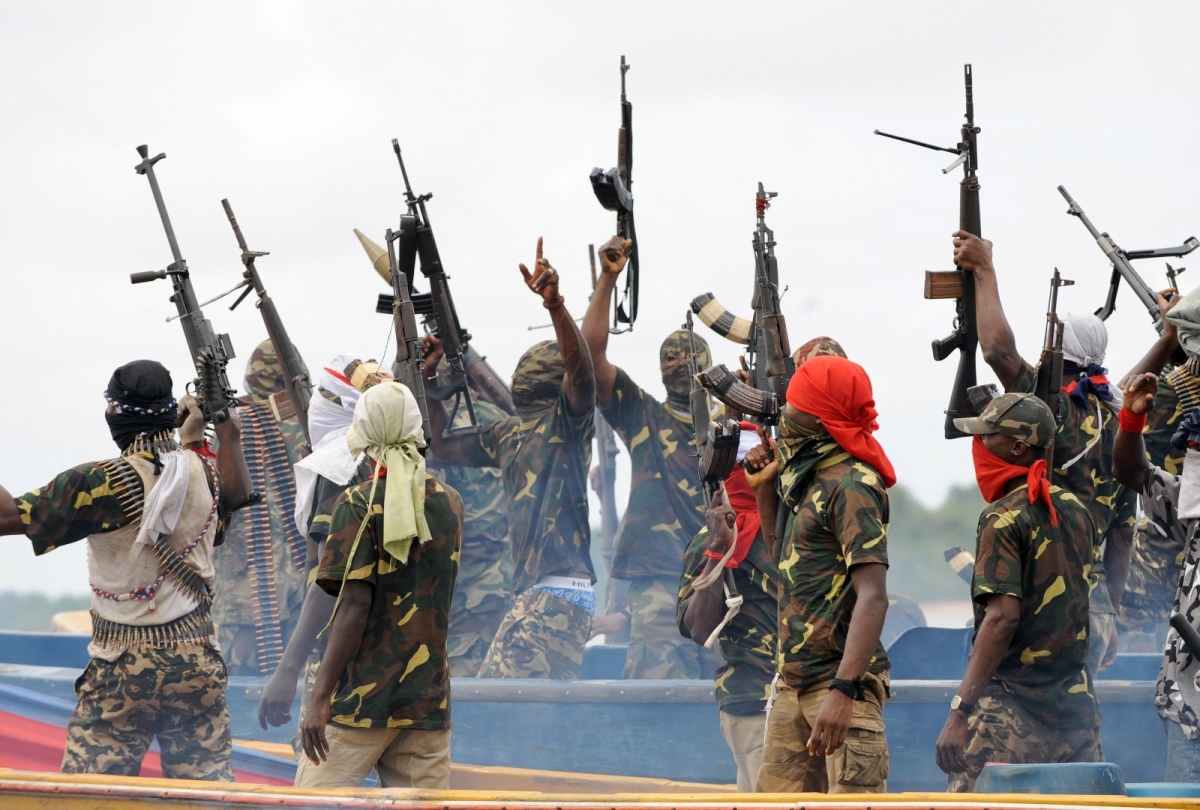 A coalition of militant groups from the nine states of the Niger Delta have indicted the leadership of the Pan Niger Delta Elders Forum (PANDEF), accusing them of acting the script of some members of the opposition Peoples Democratic Party (PDP).
After an all-important meeting held along the Benin River, in Delta state, and presided over by its leader, Major Johnmark Ezonbi, the coalition of militants, led by the Reformed Niger Delta Agenda (RNDA), asserted that the PANDEF is structured as an opposition tool of the PDP.
They threatened to resume hostilities against oil installations if the federal government enters into any discussion or agreement with PANDEF.
The Chief Edwin Clark-led PANDEF has been spearheading dialogue with the federal government over crises in the Niger Delta and has presented a 16-point agenda, which it believes would bring about lasting peace in the region.
In a communiqué issued at the end of the meeting, the militants lamented the lack of development in the Niger Delta region despite the huge funds that had accrued to the zone.
They have identified some of the leading figures of PANDEF as being responsible for the poor situation of the region, adding that they have nothing more to offer to develop the region.
They rather preferred that the federal government entered into fresh talks with the Pan Niger Delta People's Congress, headed by Pere Charles, Dr Ayemi Botu and other respected traditional rulers and stakeholders in the region, including Dr Mike Emuh, who is the national chairman of HOSTCOM and High Chief Francis Innegbeniki, representing Edo state.
"They have our mandate from the creeks, to discuss and negotiate with the federal government, on behalf of the region."
"RNDA, with the coalition of other militant groups in the region wish to call on President Muhammadu Buhari not to have anything to do with the disbanded PANDEF group as they cannot speak or negotiate with the Federal Government on behalf of the Niger Delta region," read part of the communique.
"The coalition will be forced to resume hostilities in the creek in a well coordinated approach, if the Federal Government enters into any discussion with PANDEF, as the group no longer enjoys the blessings and support of militants stake holders in the region," it added.