My Father Gave Me A Condition Not Leave Jesus Christ – Reekado Banks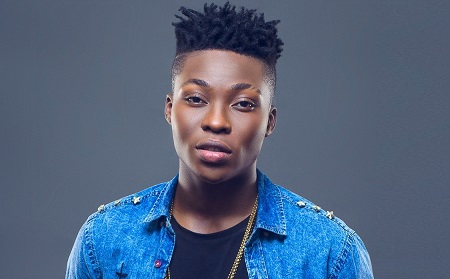 Popular Nigerian singer, Reekado Banks, has spoken up about what his parents told him before he was allowed to delve fully into music.
Some parents still aren't entirely comfortable when their children decide to go into music, even though the entertainment industry has now been accepted as a respectable profession and money-spinner.
However, Reekado Banks, who is signed on with Mavin Records, said he did not have any encumbrance from his family but they only gave him on condition.
Speaking with Sunday Scoop, he said, "My parents have always been supportive and they want the best for their children. When I initially told my mother about my intention, she had no problem with it. She then told my dad and he was okay with it too but said he wanted to be sure that I wouldn't leave Jesus Christ."
On what has changed about him since he became popular, Reekado said, "I am still the same person I used to be. I do every other thing I want but I no longer have the liberty of walking on the street or going to some certain places I would have loved to go. I have always been the indoor type and even when I was in the University of Lagos, I never went to clubs or things like that."
Maintaining that he does not feel threatened by any of his label mates, the Katapot singer said,
"The only thing I can say we have among us is healthy competition. We encourage ourselves to do well and we're one big happy family. We give ourselves good pressure, like when one person releases a good song, the others are motivated to do the same, or even do better. We also advise ourselves on how to do better and we constantly look out for one another's progress."