Sports
Marc Barta Released From Hospital After Injury In Dortmund Bus Attack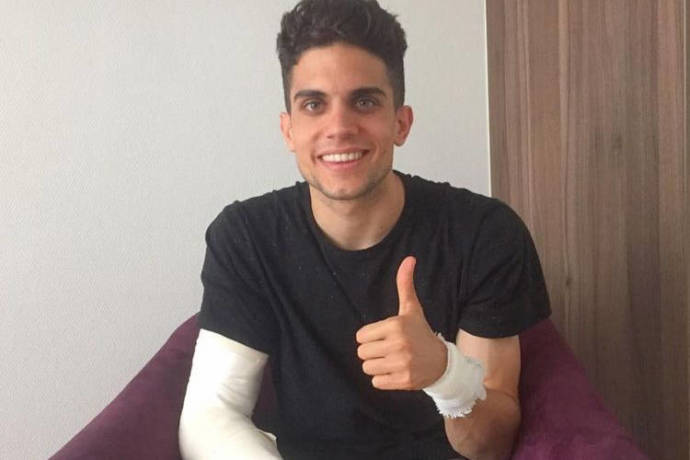 Borussia Dortmund defender Marc Barta has been released from hospital, four days after he was injured in an attack on the team's bus.
---
The Spaniard, 26, was injured when the coach was damaged by explosions as it travelled to Dortmund's stadium for the team's Champions League quarter-final first leg against Monaco on Tuesday.
Barta has had an operation after fracturing his wrist in the incident.
He is expected to return to training with his team-mates in a month.
In a post on Instagram on Friday, he described the incident as "the longest and hardest 15 minutes of my life".
Tuesday's match was postponed and played a day later, with Monaco winning 3-2.
Dortmund host Eintracht Frankfurt in the Bundesliga on Saturday.