Manchester City Defeat Wolves 3-0: Jesus Scores Twice – Watch Highlights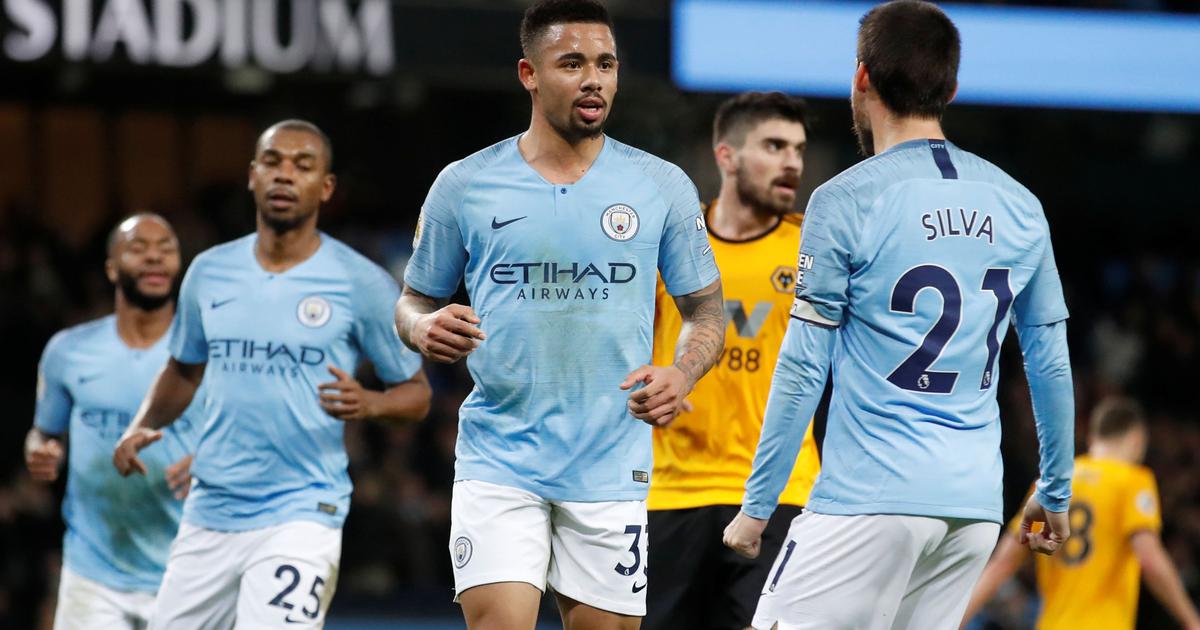 Manchester City defeated 10-man Wolves 3-0 on Monday.
Jesus brought the vibe in the blues after scoring two goals with an own-goal from Coady.
With this win, City has reduced Liverpool's lead on the Premier League by 4 points.
City's fifth consecutive victory in all competitions sees them remain on the coattails of leaders Liverpool, while Wolves stay 11th, a point off the top half.
Download MP4 Highlights HERE