News
Maina remanded in prison custody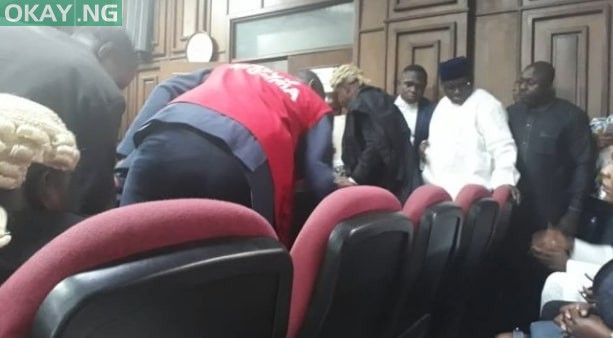 The Federal High Court, Abuja, on Friday, ordered the Economic Financial Crimes Commission (EFCC) to remand Abdulrasheed Maina, former Chairman, Pension Reform Task Team, in prison custody.
Maina is standing trial on a 12-count charge bordering on "money laundering, operating fictitious bank accounts and fraud."
Ahmed Raji, counsel to the former pension boss, asked the court to hear his application for bail.
However, the prosecution counsel in an oral application asked the court for leave to commence trial immediately.
He said the defendant's bail application is premature having been filed before his arraignment.
But Raji argued that the prosecution should not be allowed to open its defence because the defendant is not equipped enough to stand trial.
He asked for more time to enable him to converse with his client appropriately.
While ruling, Okon Abang, the judge, held that the absence of fair hearing nullifies the interest of justice.
As regards the commencement of trial, Abang cited section 36(6)(b) of the 1999 Constitution of the Federal Republic of Nigeria which states that "anybody charged with a criminal offence is entitled to be given adequate time and facility for the preparation of his defence".
He, thereafter, adjourned the matter till October 30 and remanded Maina in prison custody.