Magu seeks bail 'on self-recognisance' from IGP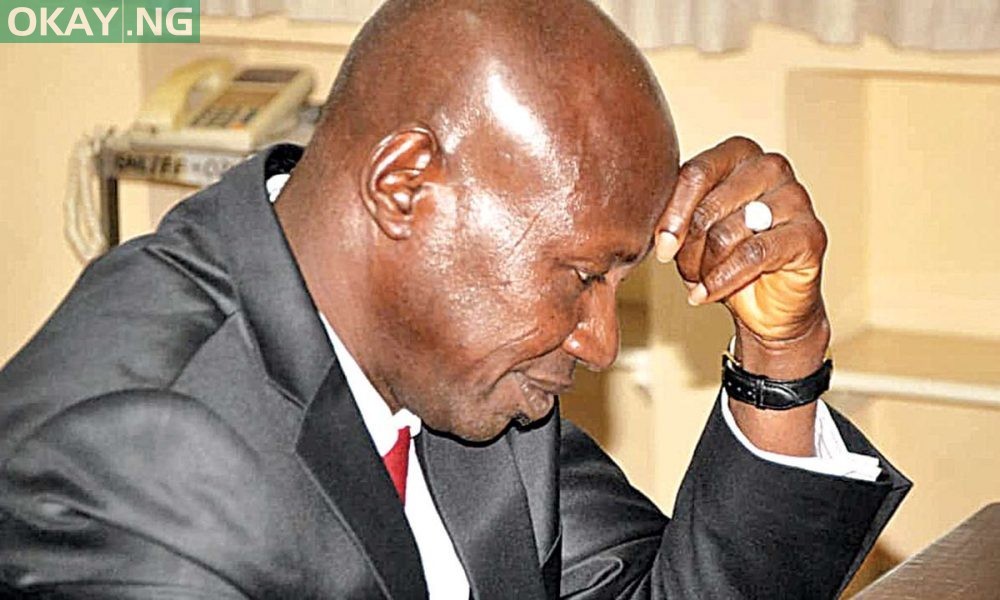 The suspended acting Chairman of the Economic and Financial Crimes Commission (EFCC), Ibrahim Magu, through his lawyer, Oluwatosin Ojaomo, has written a letter to the Inspector-General of Police, Mohammed Adamu, to be released on bail.
Magu, who has been detained since on Monday at the Force Criminal investigation Department (FCID) in Abuja, in the letter to the IGP requested to be granted bail 'on self-recognisance'.
The former EFCC boss is being investigated for allegations of misconduct levelled by a presidential panel.
He has been appearing before the panel from the detention of police facilities since his arrest on Monday, 6th July, 2020.
The Attorney-General of the Federation, Abubakar Malami (SAN), in a statement on Friday confirmed that President Muhammadu Buhari has approved the suspension of Magu as acting EFCC chairman.
Malami also noted that Buhari approved Mohammed Umar to take over affairs of the anti-graft agency.