News
Labaran Maku denies dumping governorship ambition in Nasarawa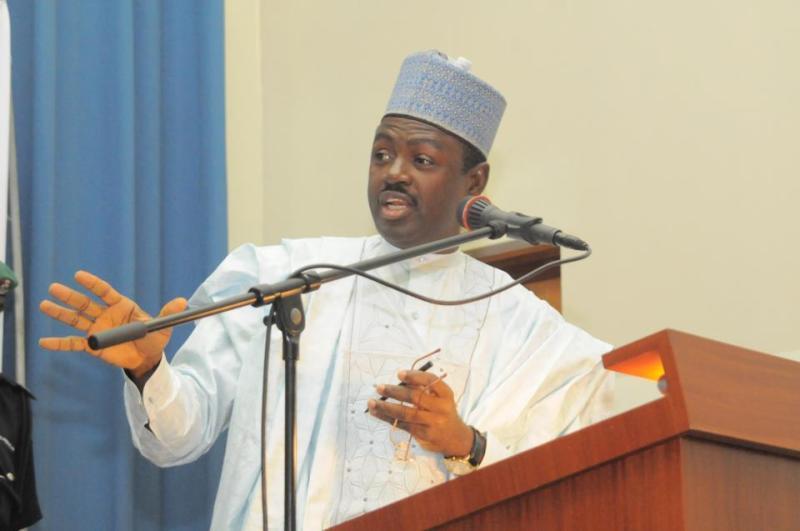 Labaran Maku, candidate of the All Progressives Grand Alliance (APGA) in Nasarawa, has rubbished a report that he has dumped his governorship ambition in the state.
A letter emerged allegedly emanating from the Labaran Maku Campaign Organisation had claimed that the former Minister of Information under the immediate past administration had dumped his ambiiton for a preferred governorship candidate.
But, Nawani Aboki, Director General of Labaran Maku Campaign Organisatio, said in a statement that the letter is fake and should be disregarded by members of the public.
The statement reads, "The attention of the Labaran Maku Campaign Organisation has been drawn to a fake letter being circulated and purportedly signed by the Director General of Nawani Aboki claiming that his Excellency, Labaran Maku, CON, has withdrawn from the governorship race to the advantage of a particular person.
"We wish to inform the general public that the said public communication is fake in its entirety and only the figment of the imagination of the dark, evil and satanic forces that are hell-bent on stopping the new break of a new dawn in Nasarawa State.
"For the avoidance of doubt, the unsigned and undated statement was not issued by Labaran Maku Campaign Organisation and should be totally discountenanced. Indeed, those who issued the letter are robbers who stole the official headed paper of the Campaign Organisation.
"Having just been endorsed as the sole candidate of the Eggon nation a few hours ago, His Excellency, Labaran Maku once again wishes to inform that he will be on the ballot paper on Saturday, March 2, 2019."