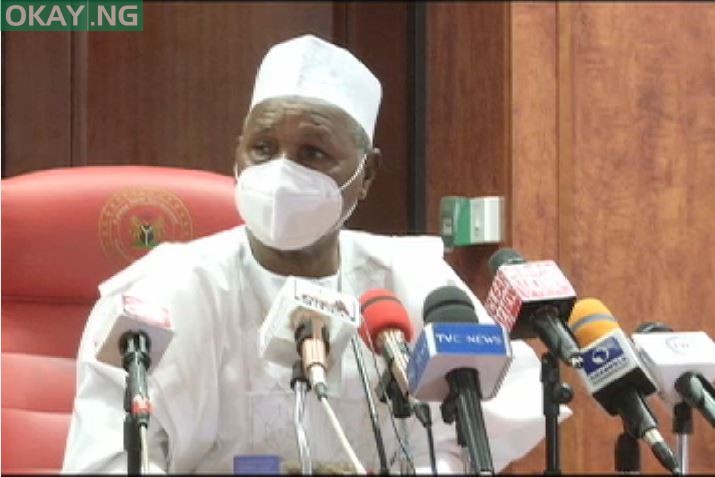 The Katsina State Government has declared Friday's free lockdown day in the state.
Governor Aminu Bello Masari made this announcement in a statement sent to Okay.ng on Thursday evening.
The statement signed by Secretary to the Government of the State, Mustapha Muhammad Inuwa, noted that residents are allowed to attend Juma'at prayers and church services.
"His Excellency the Governor of Katsina State, Rt Hon. Aminu Bello Masar, CFR has approved for the temporary lifting of lockdown order on Every Friday of the week throughout the State," the statement read.
"This includes the timing of an on Friday Prayers and inter-Local government travel across the State Governor Aminu Bello Masari has also lifted ban Church Services in all the 14 Local Government Area of the State Easing of the lockdown order is to take effect from Friday, 29 May, 2020.
"However, people are strongly advised to serve and agree to health and security protocols such as wearing of face mask, social distancing Washing of hands and use of sanitizer every time.
"Governor Aminu Masari said the decision Was to enable Muslim and Christian faithful to observe their weekly religious activities and also the Fridays for other essential needs.
"He however emphasized that security agents will be drafted to enforce the lockdown order and Mobile Courts will be on the ground to punish offenders.
"The Governor stated his commitment to lift the lockdown in any of the affected areas whenever the situation improves."
As of May 27, Katsina state has a total of 358 COVID-19 cases with 51 discharged patients and 14 deaths.