News
Kano attorney general speaks on court order voiding appointment of new emirs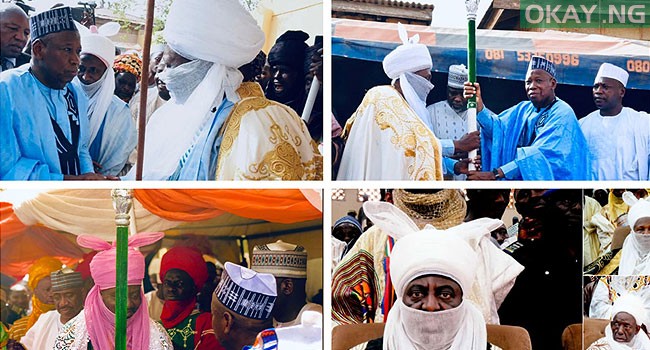 Barrister Ibrahim Mukhtar, the Attorney General of Kano State, has rubbished report that a Kano State High Court voided the appointment of new emirs by the State Governor, Abdullahi Ganduje.
Earlier on Wednesday, the news that a Kano State High Court declared the appointment and the installation of four new emirs by Ganduje as null and void.
Justice Nasiru Saminu ordered a return to status quo pending the hearing of the suit filed by Hon. Sule Gwarzo against the appointment of the emirs.
Meanwhile, Mukhtar, the Attorney General of the state, denied the report saying the court only ordered that status quo should be maintained pending the hearing of the substantive suit in the case.
"Court had never in any way said what happens was a nullity and one should understand that witnesses must testify in the case before any action should be taking by the court," Mukhtar said in a statement on Wednesday evening.
Furthermore, he disclosed that Nigeria's constitution does not allow for any violation of court order or contempt as in their case with regard to the issuance of restraining order on the creation of the new emirates, until a court order has been served on the accused persons, which they said came after their actions of issuance of appointment letters and Staff of office.
"As the time they issued the papers… three days after government has concluded the appointment of emirs the issuance of staff of office and the Gazetting of the Emir appointment and Deposition law," he added.
Mr Mukhtar then said what the Court did was to asked the government to before 21 May 2019 present before the Court all their evidences and that the matter was adjourned for hearing not nullifying the whole actions.
"The Court had not in the first place heard even one single witness, what happened is nothing but mischief and totally an action aim at causing misinformation on the creation of the new emirate," he concluded.