Jerry Gana Declares Intention to Run for Presidency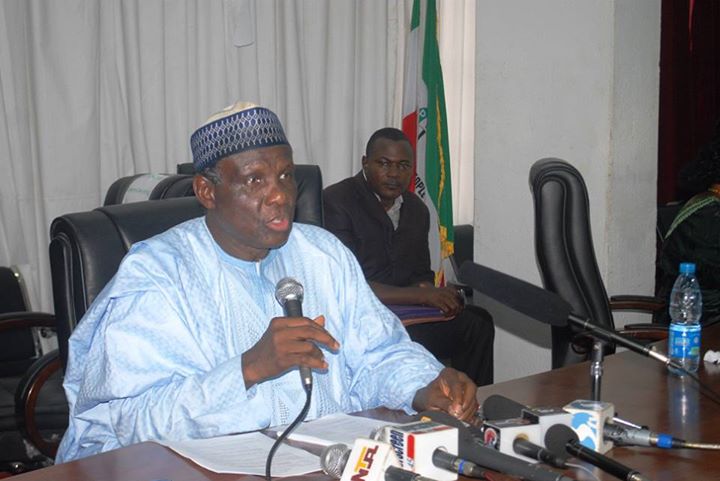 Former Minister of Information Jerry Gana has declared his intention to contest for the country's presidency on Thursday.
The chieftain of the Social Democratic Party, during the occasion, lashed out at the present government for its inability to lead the country right.
According to Gana, "Being a patriotic and committed democrat, who has carried a burden for the rapid development of our far nation for decades, I am deeply concerned at the very real prospect of Nigeria imploding unless our great party comes to the rescue with a God-fearing, dynamic, untainted and credible leadership.
"Nigeria is facing an existential threat, the seriousness and proportion of which have never been witnessed since the end of the war.
"There is crippling uncertainty everywhere. People are suffering unprecedented and untold hardships as a result of arrested development. The insecurity that has rendered human life brutish, short and nasty is rampant across the zones, states, communities, and villages.
"Asymmetrical war on corruption is fueling further ethnic decadence, while anxiety, unpatriotism and poverty have coalesced into a creepy epidemic of self-doubt. In all of this, the current leadership of the nation, at the highest level of government seems unconcerned, incompetent or incapable of turning around the drift."
He added that, "Having consulted and affirmed by my family, local community, friends and a cross-section of eminent citizens and stakeholders across the core national divides of ethnicity, religion and regions, I am convinced that this is the fit time for me to offer for this national assignment on the platform of our great party.
"By my track record, my desire to seek to contest the election into the highest political office is not motivated by a quest for self-glorification nor aggrandizement, rather it is borne out of my patriotic zeal and conviction that with my pedigree, experience, skills and academic endowment, I can provide the requisite leadership to transform the fortunes of our people and change the trajectory of our country towards the attainment of our fullest potentials.