News
IN LAGOS: Fire Outbreak at Balogun Market (Video)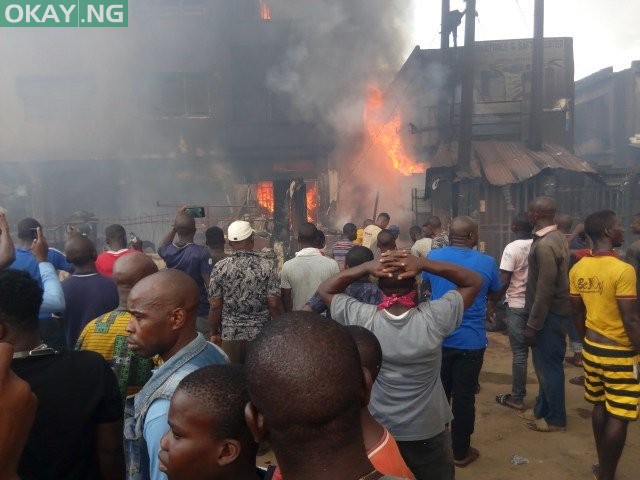 A fire outbreak is currently happening at Balogun Market on Tuesday, November 5, 2019.
According to reports, a section of the popular market also known as Mandilas sited at Lagos Island in Lagos State was gutted by fire.
Balogun market is recognized as the best place to buy fabrics, shoes and all sorts of wears.
The cause of the fire is yet to be ascertained at the time of filing this report.
Underneath is a video of the burning fire in Balogun Market:
More details shortly…