News
IMN issues warning to Buhari over continued detention of El-Zakzaky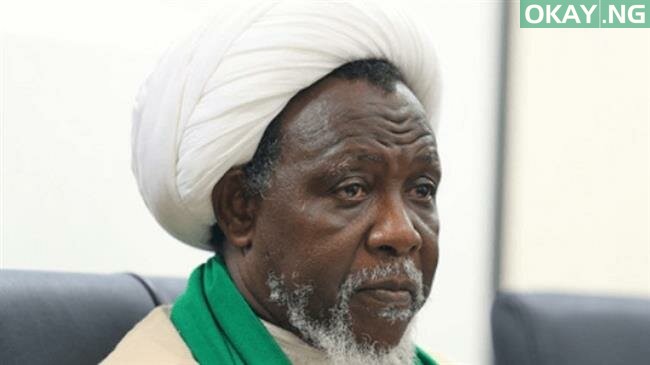 The Islamic Movement in Nigeria (IMN) has issued warning to the Federal Government-led by President Muhammadu Buhari over the continued detention of its leader, Sheikh Ibraheem Zakzaky despite a court order for his release.
Ibrahim Musa, the Shi'ite group spokesman, said in a statement on Monday to Okay.ng said the federal government would go down in history for contempt over its failure to release El-Zakzaky.
The spokesman "echoed what the presiding judge said while delivering the judgment, that he fears what will follow a refusal to obey his court's order.
"The judge had warned the government that holding the Sheikh for so long amounted to great danger, insisting that "If the applicant dies in custody, which I do not pray for, it could result in many needless deaths."
According to the statement, "Buhari has stubbornly kept deaf ears to that and contemptuously continued to detain them. Instead of releasing them, Buhari opted to file bogus charges against the Sheikh and his wife through Kaduna state government.
"It also warned well-meaning Nigerians that the contemptuous attitude of the federal government towards court orders is an invitation to anarchy.
"This stunning disregard for the rule of law and human rights does not come to the Islamic Movement as a great surprise because Buhari's utter disregard for court judgements is legendary, and statistics has it that he has disregarded courts in at least 40 occasions since the inception of his government."
"In the case of Sheikh Zakzaky, the government has at various times proffered different contradictory reasons for its flagrant contempt of court. One of the most absurd of such was the statement attributed to the President himself that national security is over and above the rule of law. By this his warped belief, he has stirred the country towards the path of dictatorship, to which all other well-meaning Nigerians must stand and fight against."