Immigration CG Babandede retires after 36 years in service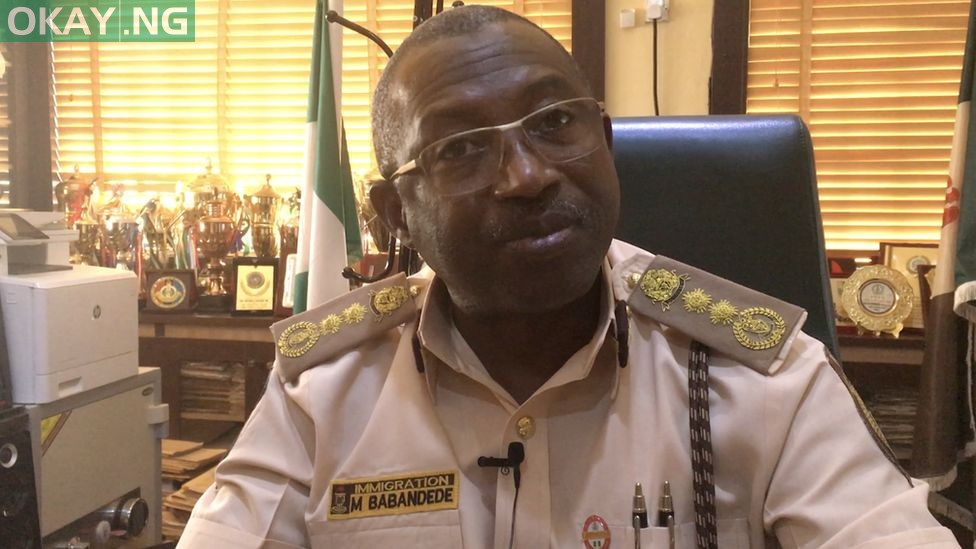 The Comptroller General of the Nigeria Immigration Service, Muhammad Babandede, has retired after 36 years in service.
The Deputy Comptroller-General, Finance and Account, Idris Jere, has since stepped in as acting CG until a substantive Chief is appointed by President Muhammadu Buhari.
Babandede speaking to officers and men of the NIS during a valedictory session organised in his honour on Friday attributed his success as comptroller-general to them.
He said: "Today is independence day for me; independence because it has been a difficult time. My wife will keep saying 'will you die working?' My wife keeps saying, 'you keep working even in the night'.
"Immigration has changed, but I didn't change it alone. Immigration has improved; I didn't improve it alone. Immigration has become digital; I didn't digitalise it alone. I did it together with all of you, the team. I commend you very well. Whatever reward I get goes to all of you also."
The retired CG further advised officers to support future efforts to make the NIS better.
Babandede said: "Please, I am going; don't throw away the ideas we started. Physically, I am not around, but keep the good things. Change the bad things; amend it, but always do it through concession. All the things I have done, I have done it by having a process.
"I will also like to appreciate the Spanish government. I know the Spanish government gave me an honour — the highest medal in Spain. I am yet to take it, but I look forward to taking it. Thank you so much for that honour given to me.
"I spent 36 years. I should be grateful to God. I have spent five years and four months as comptroller-general, so I cannot abandon my baby. Immigration is my baby; it will not be abandoned. I am proud to say I have left immigration better than I found it."
Babandede spent five years and four months as the Comptroller General of the Service.