IGP Adamu honours senate's invitation over raising security challenges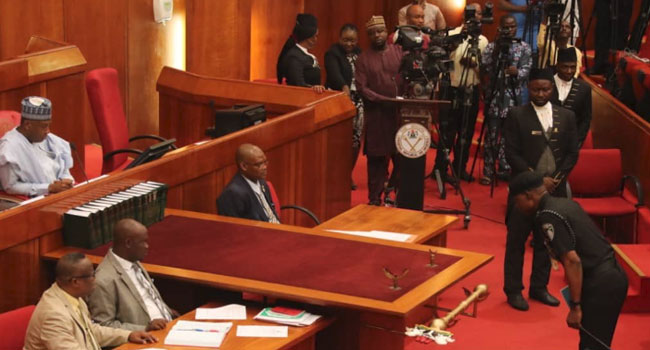 The acting inspector-general of police (IGP), Mohammed Adamu, has appeared before the Nigeria Senate over raising security challenges in the country.
Okay Nigeria understands that Adamu honoured an invitation on April 25, 2019 by the upper chamber of the National Assembly.
Upon his arrival, Senate President Bukola Saraki disclosed that the meeting will hold "behind close-door because of the sensitivity of the issue".
The lawmakers invited the IGP over issues of kidnappings and banditry across the country.