Entertainment
'I wasn't Sure My 2nd Class Degree Would Mean Anything'- Richard Mofe-Damijo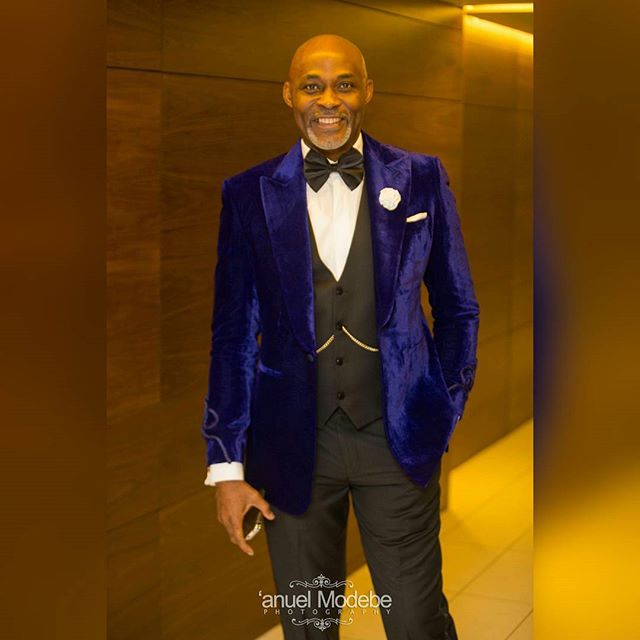 Richard Mofe-Damijo aka RMD is thankful.
Last night, the legendary actor stepped out for the premiere of Omoni Oboli's Okafor's Law which he featured in, and also the final episode of the series Hush where he played a major role. Afterwards, the legendary actor took to his Instagram to look back at how far he has come and also thank loyal fans who have followed his journey since he graduated from the university.
"What can be more for an actor than to rule TV land and moviedom in one night? It can only be God ," he said. " This is me saying thank you to all my fans for keeping faith with me since that day in late June 1983 when I graduated from the University of Benin not sure if a 2nd class upper division degree would mean anything later to me."
RMD has starred in over a hundred movies. At a time, when he took a break from the industry and strayed into politics; his contributions stood out among his peers. When he returned, he continued from where he stopped as though he never left. Unlike many acts like Nnenna Nwabueze-Okonta who played 'Merit' in the classic, Living in Bondage, who still struggle to get back to the spotlight.
Now, the actor is looking back and he has his fans to thank for their tenacious belief in him.
"Many waters under the bridge later I am still here. It's just so humbling. I am encouraged to keep going. I know together we can conquer more territories," he said.
Read his full note: