News
I lost my voice due to hard work — Buhari tells lawmakers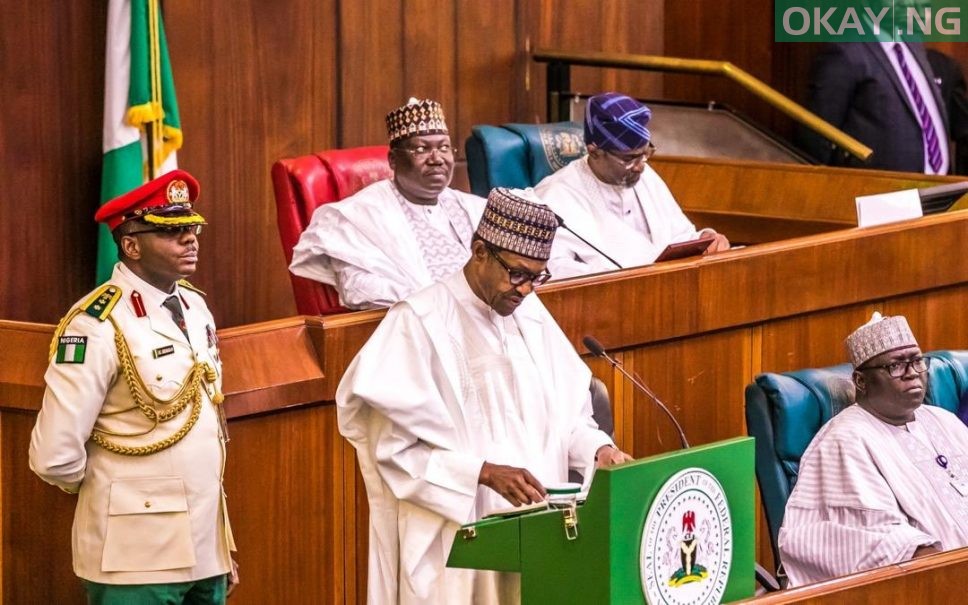 President Muhammadu Buhari on Tuesday, October 8, told lawmakers while presenting the 2020 budget that he has lost his voice due to hard work.
Buhari apologised to the joint session of the National Assembly said he has a cold and his voice might not be audible.
He said: "Before I proceed to read the details of the budget, let me apologise for my voice.
"As you can hear in my voice, I have cold because I am working hard and it's sign that I'm working hard."