I Didn't Say I Regret Helping Udom Become Governor – Akpabio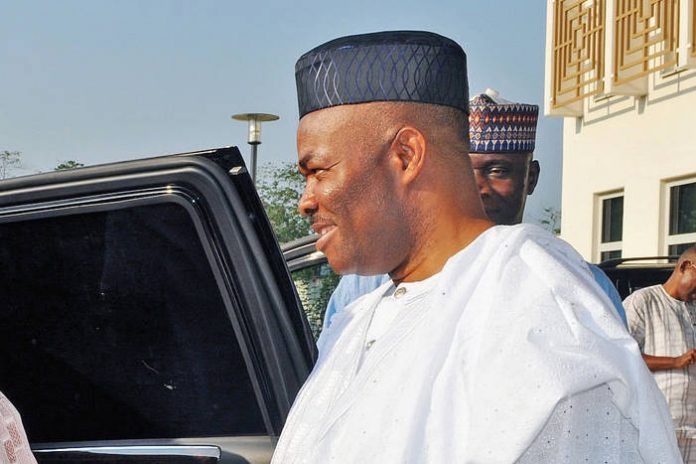 A senator, Godswill Akpabio, has denied saying that he regretted helping Udom Emmanuel to become Akwa Ibom governor in 2015.
Akpabio represents Akwa Ibom North West District in the Senate.
A news report published by the Punch newspaper said Akpabio, a former governor of the state, apologised on Sunday to a crowd of supporters at Ikot Ekpene for his role in Emmanuel's victory at the poll.
The paper quoted Akpabio to have said: "Udom (Emmanuel) is a mistake that must be corrected in 2019".
A former senator from the state, Anietie Okon, during a political rally on Monday in the governor's own local government area, Onna, reportedly cited the remarks attributed to Akpabio and allegedly hit back at the senator.
But Akpabio immediately issued a statement on Monday, refuting the media report and also countering Okon.
"The attention of His Excellency, Senator Godswill Akpabio, CON, has been drawn to a speech by Senator Anietie Okon at a purported mega rally at Onna, the home Local Government Area of Governor Udom Emmanuel, insinuating that Senator Akpabio said that Udom Emmanuel was a mistake in 2015.
"We state categorically that such assertion never came from Senator Akpabio," the senator said in the statement from his media aide, Anietie Ekong.
The statement said Akpabio knows that power comes from God and, therefore, could not have said it was a mistake for God to make Emmanuel governor of the state.
"Senator Akpabio is now an APC chieftain, hence the likes of Senator Okon should concentrate their energy on marketing their party – the PDP instead of continually using falsehood to drive a wedge between Governor Udom Emmanuel and his predecessor.
"For 2019, God shall decide the fate of our nation and individuals according to his will," the senator said.
When contacted, the senator's media aide, Ekong, insisted, "If you watch the video of the event in Ikot Ekpene, there is no place you will hear the senator talk about regrets, mistake and all that".
He said the senator was not properly quoted in the media report.