Sports
I Am Officially Out of Retirement to Fight Conor McGregor, Says Floyd Mayweather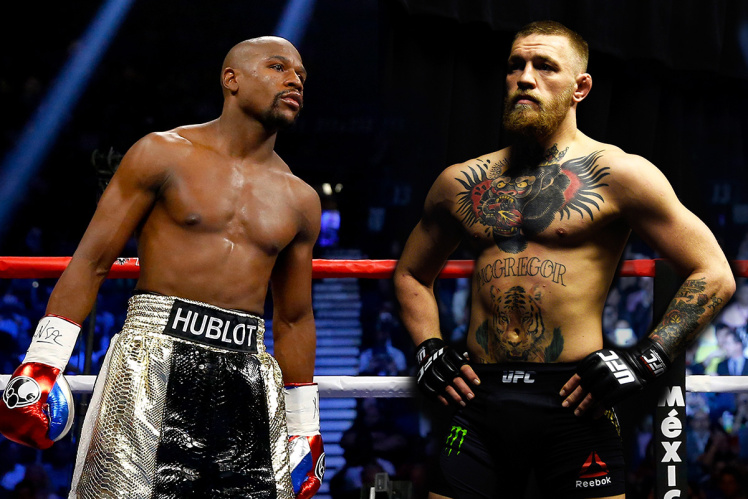 Floyd Mayweather claimed he is officially coming out of retirement to fight Conor McGregor and set June as the date for the much talked about showdown.
There's been months of speculation that UFC superstar is going to go toe to toe with Mayweather in a boxing ring, with both men expressing their desire to make the unique bout happen.
The 40-year-old American has now set a summer deadline for the showdown, and said he wants to get the wheels moving.
"Today, I'm officially out of retirement for Conor McGregor," Mayweather said.
"We don't need to waste no time. We need to make this s**t happen quickly. Let's get it on in June.
"When I faced Arturo Gatti, I went to his turf.
"He was the A side, I was the B side. I beat him, I didn't cry, I didn't complain.
"When I faced Oscar De La Hoya, he was the A side, I was the B side. I didn't cry, I didn't complain, I beat him and I became the A side.
"For Conor McGregor, I'm coming out of retirement, just to fight Conor McGregor.
"I don't want to hear no more excuses about the money, about the UFC. Sign the paper with the UFC so you can fight me in June. Simple and plain.
"Let's fight in June. You're the B side, I'm the A side. We're not here to cry about money. I'm tired of all this crying about money and talking about you want to fight, you blowing smoke up everybody's ass.
"If you want to fight, sign the paperwork, let's do it."