The wait is over, and the excitement is soaring as Big Brother Naija (BBNaija) All Stars 2023 – Season 8 has finally commenced.
The captivating reality TV show is back with a bang, featuring some of the most unforgettable housemates from previous seasons. If you're eager to catch all the live action but missed the premiere, fret not! We've got you covered with how and where you can watch BBNaija All Stars live stream for free.
Where to Watch BBNaija All Stars 2023 – Season 8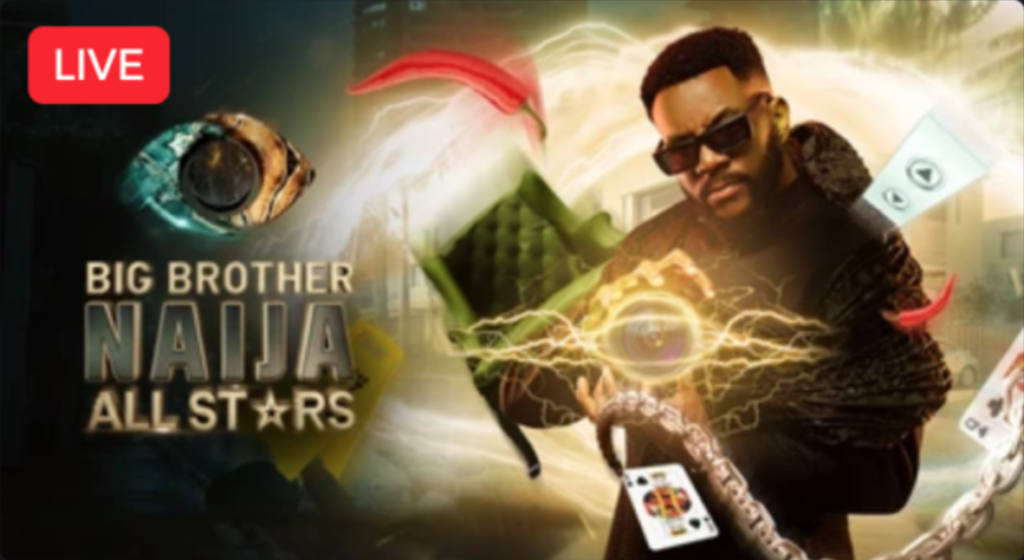 BBNaija All Stars 2023 – Season 8 is airing on Africa Magic Showcase (DStv Channel 151), African Magic Urban (DStv Channel 153), and Africa Magic Family (DStv Channel 154). These channels are the go-to spots for viewers who want to be part of the electrifying reality TV show.
For an immersive experience that goes beyond the broadcasted episodes, DStv Channel 198 and GOtv Channel 49 offer 24/7 access to the Big Brother Naija house. Stay up to date with all the twists, turns, and captivating moments in the house as the housemates navigate the challenges and emotions of the BBNaija journey.
Watch BBNaija All Stars Anytime, Anywhere
Life can be busy, and it's not always possible to be in front of the TV to catch every moment of the show.
BBNaija All Stars 2023 – Season 8 is also available on Showmax.com. This means you can watch all the thrilling moments and exciting housemate interactions on your computer, tablet, or smartphone. Showmax brings you exclusive access to the Big Brother Naija house, so you won't miss a single beat of the drama, suspense, and entertainment.
With Showmax.com on your side, you can still be part of the excitement wherever you are.
With Showmax.com, you can stream BBNaija All Stars live and watch past episodes on-demand at your convenience. Whether you're on the move, at work, or taking a break, the Big Brother Naija house is just a click away. Stay connected with the housemates, evictions, and dramatic diary room sessions on the go!
Be Part of the Conversation
BBNaija All Stars is not just a show; it's a cultural phenomenon that ignites conversations and discussions nationwide. Engage with fellow fans, share your thoughts, and follow the trending topics on social media.
By watching the live stream on Showmax.com, you can actively participate in the BBNaija community and be part of the conversations surrounding the show. Express your opinions, predict outcomes, and immerse yourself in the exciting world of Big Brother Naija.
Experience the Thrill
BBNaija All Stars 2023 – Season 8 promises to deliver unforgettable moments, shocking twists, and emotional connections. Don't miss out on the thrill and drama that has captured the hearts of millions across the nation.
Catch all the electrifying episodes, dramatic evictions, and heartwarming alliances as the housemates compete for the ultimate prize. Tune in to Showmax.com and immerse yourself in the captivating world of Big Brother Naija.