News
How Magu avoided question on Tinubu's bullion van petition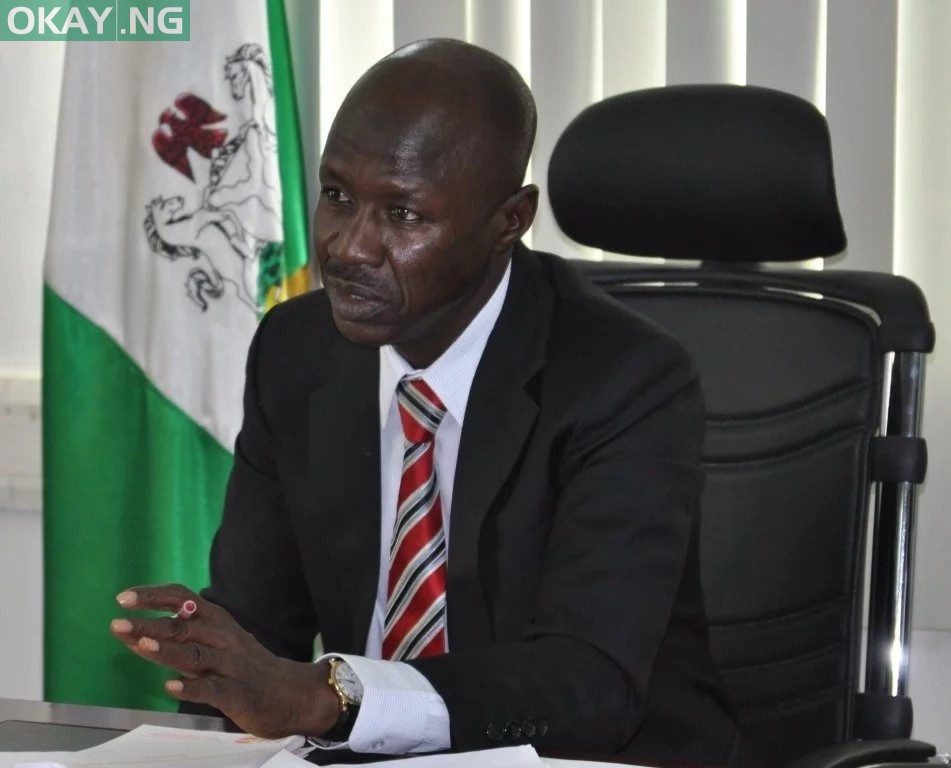 The acting Chairman of the Economic and Financial Crimes Commission, Ibrahim Magu, on Friday, snubbed a question asked by a journalist on the petition filed against Bola Tinubu, the former governor of Lagos state.
On the eve of presidential elections in February, photos of two bullion vans were sighted entering into Tinubu's Lagos residence.
Bullion vans are vehicles meant for carrying huge amount of money.
Tinubu, when asked about the photos that emerged on the internet, he replied stating that nobody should question what he used his money to do.
He said: "Excuse me, is it my money or government money? So, even if I have money to spend in my premises, what is your headache?" he said.
"Excuse me, if I don't represent any agency of government and I have money to spend, if I have money, if I like, I give it to the people free of charge. As long as not to buy votes."
An activist, Deji Adeyanju had submitted a petition on October 5, asking the EFCC to investigate Tinubu.
Speaking through his Facebook, Adeyanju said: "We know they won't take any action but we will submit the petition." 
Magu, speaking to journalists on Friday avoided inquiry on the petition.
He responded in quotes: "You want me to talk about a petition here? Next question, please."