Gov. Willie Obiano Meets with President Buhari Ahead of Anambra Election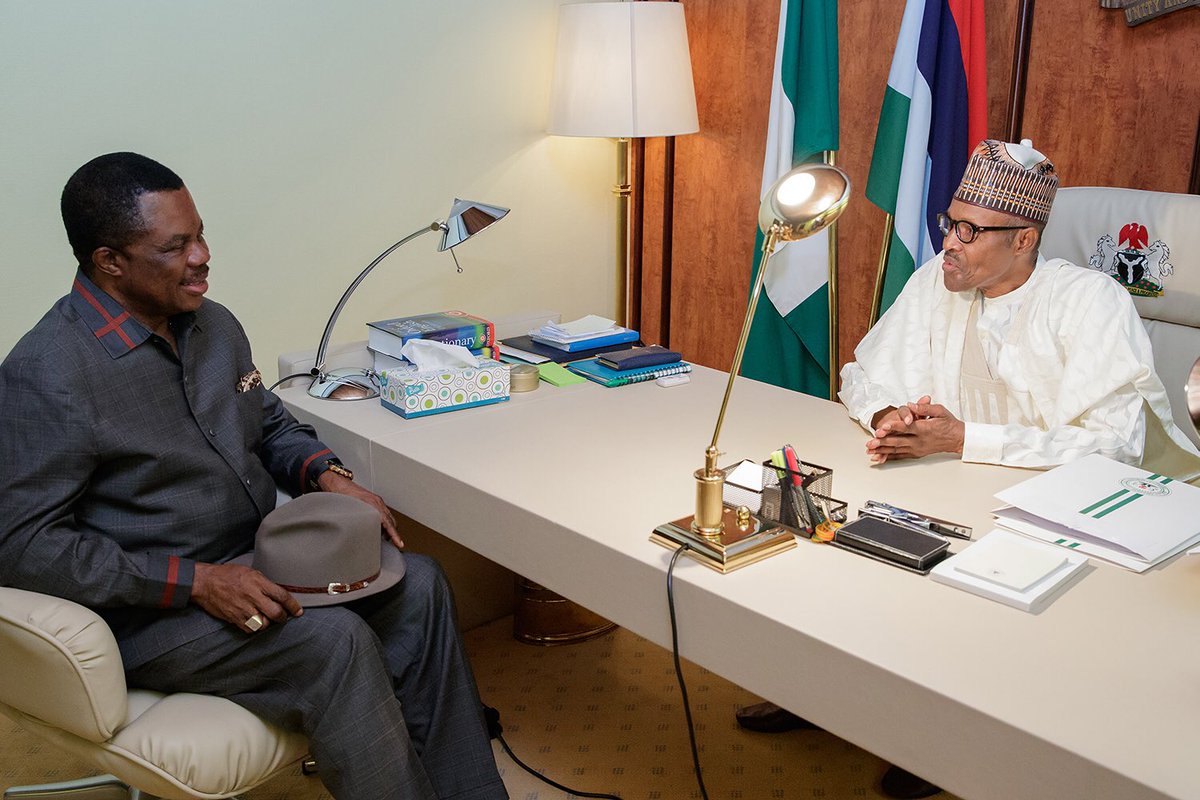 Governor Willie Obiano of Anambra state said he has been assured of free and fair election in the south-east state by President Muhammadu Buhari.
Obiano made this known to newsmen after he met President Muhammadu Buhari on Tuesday at the Presidential Villa in Abuja.
The governor also said the president expressed his happiness with state governors who are committed to delivering the dividends of democracy to the people.
"He likes governors like me. (Governors) who are hardworking, who are delivering on what people can see, who are bringing dividends of democracy to their people, that's what the president wants.
"He doesn't care about your party, he wants to know that you are doing well in this area, in that area, and that's how a president should work," he said.
On his party's preparation ahead of the governorship poll in Anambra, Obiano said the All Progressives Grand Alliance (APGA) has no intention to rig the election.
"We do not believe in rigging, APGA has never rigged an election. All we want is for the umpires to be unbiased – free and fair election – and you will get the result," he said.
Meanwhile, the President also held a separate meeting with Governor Rotimi Akeredolu of Ondo state and the Minister of Solid Mineral Development, Dr Kayode Fayemi.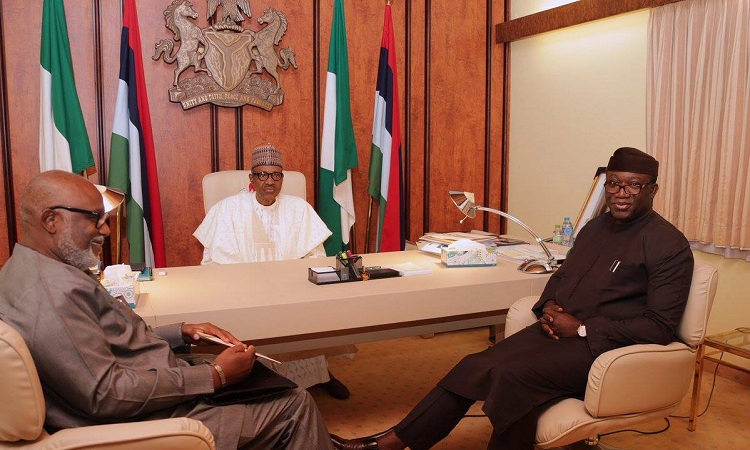 At the meeting, Governor Akeredolu made a case for a deep seaport in Ondo state for easy export of the abundant mineral resources from the state.
Dr Fayemi, on his part, briefed President Buhari on the Ajaokuta Steel Company and the progress made in the revival process.