In a remarkable display of support for Nigeria's rich cultural heritage, telecommunications giant Globacom took center stage at the 2023 Ojude Oba Festival, reaffirming its dedication to preserving and promoting the values that unite the nation.
During the festival, Mr. Yomi Ogunbamowo, the Chief Commercial Officer of Globacom, delivered a goodwill message on behalf of the Chairman, Dr. Mike Adenuga, Jr.
He expressed the company's unwavering commitment to leading the charge in showcasing Nigeria's diverse cultures and traditions to the global community while safeguarding them for future generations.
Globacom's extensive investments in upgrading its telecommunications infrastructure were also highlighted.
These advancements enable Nigerians to communicate seamlessly with their loved ones and business associates within and beyond the country's borders.
The company took the opportunity to extend its warm felicitations to the Awujale of Ijebuland, Oba Sikiru Kayode Adetona, for the resounding success of the 2023 festival.
Focusing on the festival's theme, "OJUDE OBA: A LESSON IN RELIGIOUS HARMONY," Globacom emphasized the profound role religious tolerance plays in Nigeria's existence as a religiously pluralistic nation.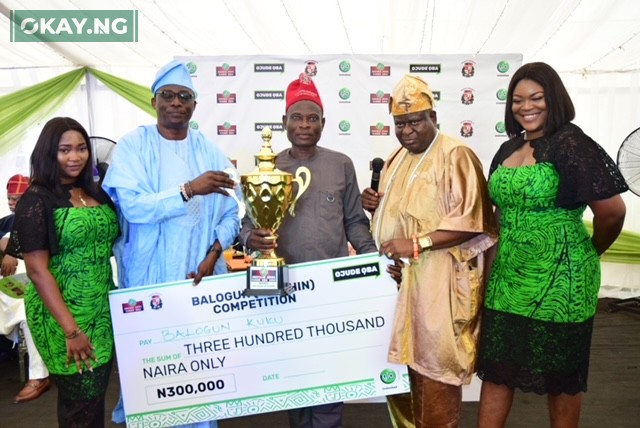 The telecommunications giant recognized the festival's significance as a testament to the Yoruba race's success, transcending its roots to become a heritage celebrated not only by the Ijebu people but also by the entire Yoruba nation, both in Nigeria and the diaspora.
Globacom noted, "The natural tendency for religious tolerance among the Ijebus and the Yoruba people as a whole has made Ojude Oba evolve into a social event that unites all Ijebu sons and daughters, regardless of religious inclinations, political persuasions, or social class. Today, hardly any Yoruba family identifies exclusively as Muslim or Christian; instead, most embrace a fair mix of both religions, sometimes incorporating elements of the African Traditional Religion without prejudice."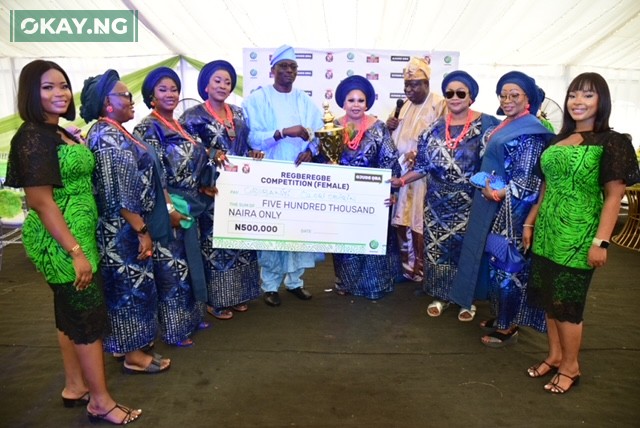 As part of its involvement in the festival, Globacom generously rewarded participants and winners of various competitions with fantastic prizes. Egbe Obaneye Okunrin Asiwaju secured first place in the Regberegbe competition, earning a well-deserved prize of N500,000. Egbe Bobagunwa Okunrin and Egbe Tobalase Okunrin Isokan claimed the second and third positions, respectively, receiving N300,000 and N200,000 cash rewards.
In the female category, Egbe Gbobaniyi Olori Obinrin emerged as the champion, earning a prize of N500,000. Egbe Obaneye Obinrin Asiwaju and Egbe Bobamayegun Obinrin Asiwaju secured the runners-up positions, each receiving N300,000 and N200,000, respectively.
The Balogun competition also captivated festival-goers, with Balogun Kuku emerging as the best horse-riding family of the year, earning a well-deserved N500,000 cash prize. Balogun Odunuga and Balogun Shote claimed the second and third positions, respectively, with cash rewards of N300,000 and N200,000.