News
Ghana's President Nana Akufo-Addo Apologizes For Plagiarism In His Inaugural Speech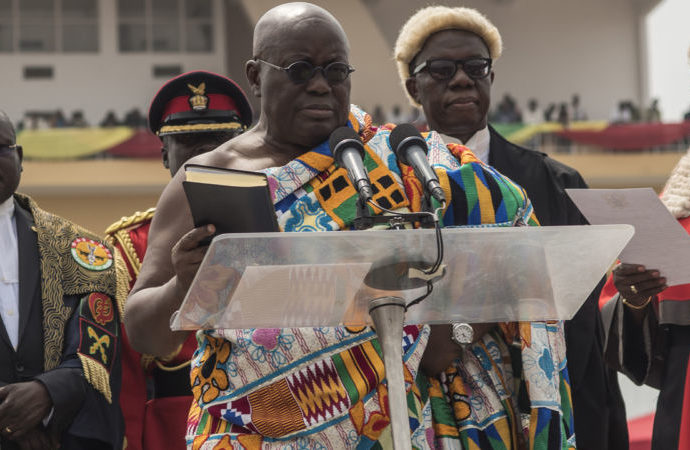 President Nana Akufo-Addo of Ghana has apologized for plagiarising the speeches of three former US presidents; John Kennedy, George Bush and Bill Clinton.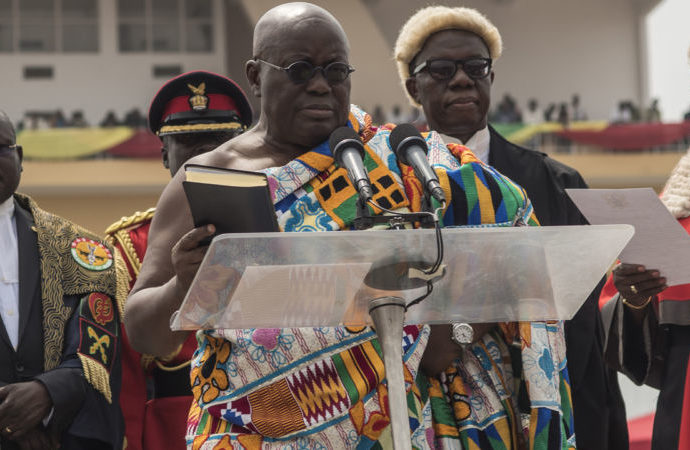 Nana Akufo-Addo
---
According to the NAN, Akufo-Addo, while giving his inauguration speech on Saturday, lifted excerpts from the former President's speech.
On January 20 1961, Kennedy while giving his inauguration address said: "If a free society cannot help the many who are poor, it can't save the few who are rich."
Bush had also said: "I ask you to be citizens, not spectators, citizens not subjects, responsible citizens building your communities and our nation."
Also, on January 20 1993, Clinton also in his inauguration address said: "Though our challenges are fearsome, so our strengths, Americans (Ghanaians) have ever been a restless, hopeful people and we must bring to our task today, the vision and will of those who came before us."
However, the new President of Ghana was heard saying the same words during his swearing-in ceremony.
His director of communications, Eugene Arhin, has apologised for what he described as "an oversight".