Gabriel Jesus Renews Deal with Manchester City Until 2023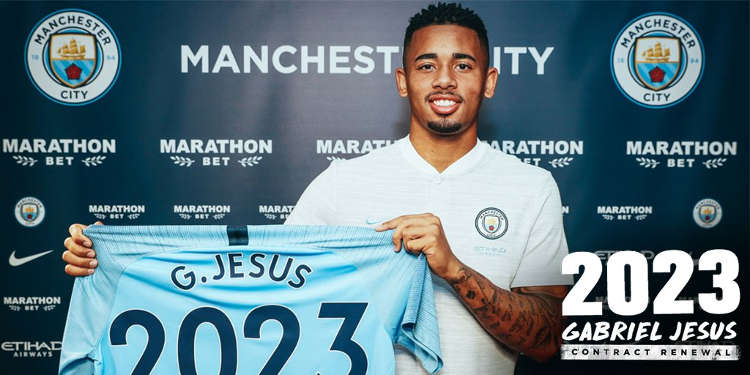 Gabriel Jesus has renewed his deal with Manchester City which will enable him to stay at the club until 2023.
The Brazil international joined Pep Guardiola's team in January 2017 and has scored 24 goals in 53 matches.
The club announced his new deal on their website on Friday.
"I would like to thank the fans for the welcome and for how well they have treated me," he told the club's official website.

"I can say that it was the best decision I've made in my life to come to Manchester City because while I'm here I'm improving as a professional and as a person."

"(Manager) Pep (Guardiola) had an important role in my signing, but also the club. City is a huge club and it is getting bigger and bigger so I just want to say thanks for everything. I hope that I can keep making the fans happy."
Jesus featured for the Brazilian side that reached the quarter-finals of this year's Fifa World Cup in Russia.