Full List: Vin Diesel, Dwayne Johnson and Gal Gadot Named As Top-Grossing Actor For 2017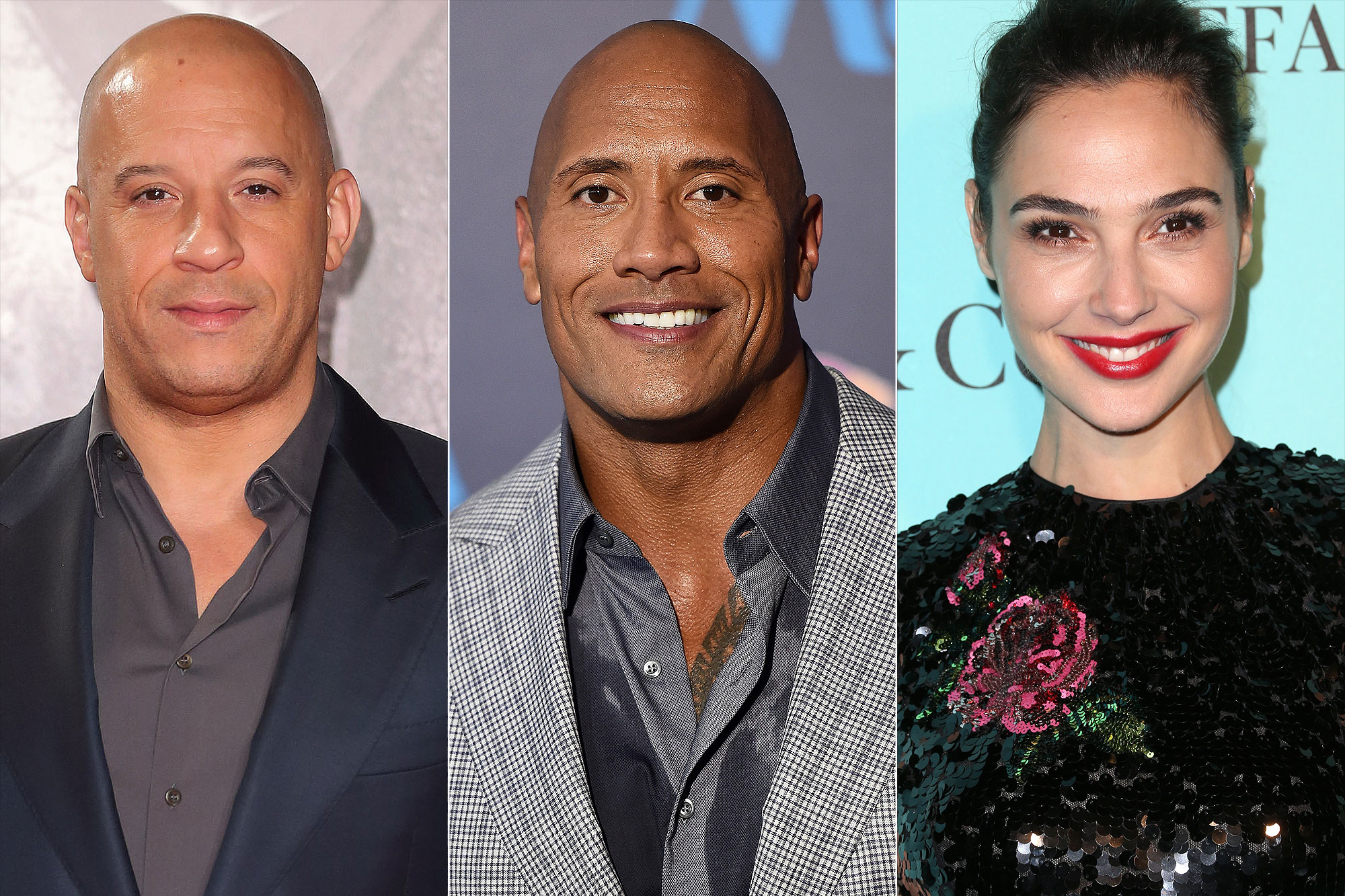 Vin Diesel is the top grossing actor in the world, according to Forbes' annual list. The Fate of the Furious star reportedly raked in $1.6 billion in global ticketing receipts in 2017, thanks mostly to his role in the franchise's eighth installment.
The 50-year-old actor also appeared in xXx: The Return of Xander Cage, and voiced the alien Groot in Guardians of the Galaxy Volume 2.
Here's the full list of 2017's top 10 grossing actors:
1. Vin Diesel ($1.6 billion)
2. Dwayne Johnson ($1.5 billion)
3. Gal Gadot ($1.4 billion)
4. Emma Watson ($1.3 billion)
5. Johnny Depp ($1.1 billion)
6. Daisy Ridley ($1.08 billion)
7. Tom Holland ($888 million)
8. Chris Pratt ($864 million)
9. Chris Hemsworth ($845 million)
10. John Boyega ($815 million)