News
Fuel Subsidy Fraud: DSS Presents Video Evidence Of Farouq Lawan Accepting Bribe From Femi Otedola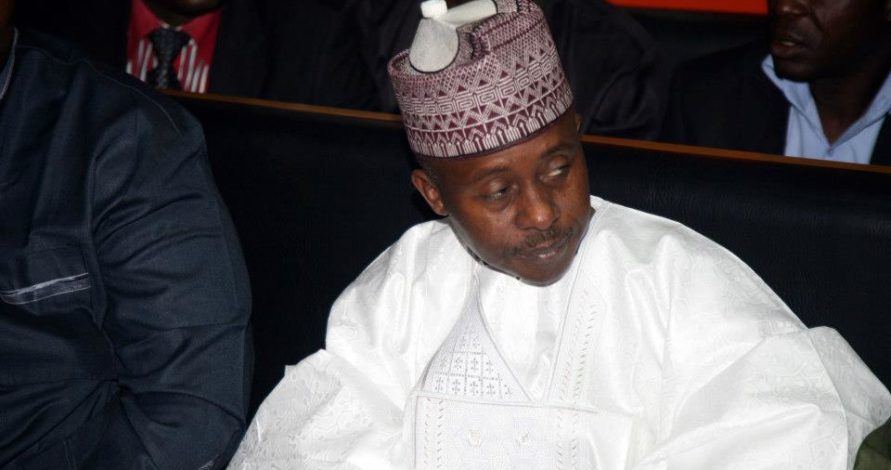 The Department of State Services (DSS) has presented a video evidence where Femi Otedola is seen giving out a parcel to Hon. Farouq Lawan, a former member of the House of Representatives.
---
The secret service presented the video at the FCT High Court on Tuesday.
Justice Angela Otaruku granted the request of the prosecuting counsel, Adegboyega Awomolo (SAN), to play the video as evidence of Lawan collecting the said bribe from Otedola.
NAN reports that the request was made with the Awomolo-led DSS Prosecutor, David Ojataha, Principal Officer in-charge of Technical Operations.
The video, revealing an exchange of parcel, lasts for almost three minutes.
"The video I just played are those of Mr Femi Otedola and Hon. Farouq Lawan where there was an exchange of parcel at Otedola's house in Aso drive, Abuja," said Awomolo.
The DSS prosecutor, however, told the court that he was saddled with the responsibility of recording the video by the DSS because of his background as an Electronic and Telecommunication Engineer.
Ojataha told the court that he did his work diligently during the course of investigation as an expert.
He said though he did not participate in the arrest and detention of the defendant as that was not part of his duty, he only recorded the said video.
Ojataha added that he did not also take any statement from the defendant during the course of investigation.
Mike Ozekhome, the defendant's counsel, while cross examining the DSS prosecutor, said the device used in playing the CD had no imprint of time and event in the video.
Ozekhome said that there was nothing to show that the defendant was there to receive bribe.
He added that there was also nothing in the video to suggest that bribery was discussed because such words like "bribe" was not heard in the video.
Lawan is the former Committee Chairman of Petroleum Matters in the House of Representatives in the 7th National Assembly.
He chaired the committee investigating the subsidy fraud in 2012.
The committee, however, found some oil companies culpable of defrauding the Federal Government via spurious subsidy claim and Zenon Petroleum and Gas Company, belonging to Otedola, was found culpable.
The trial judge adjourned sitting till May 10 for more prosecution witness to appear.