French Open: Serena Williams Pulls Out with Injury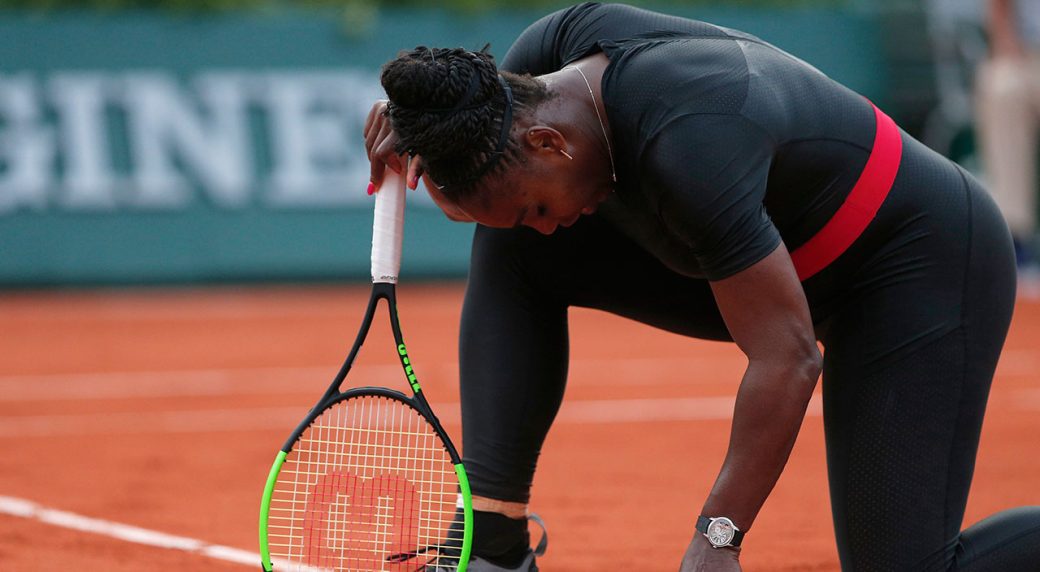 Serena Williams on Monday pulled out of the French Open before her fourth-round match with Maria Sharapova due to an injury that affected her serve.
The 36-year-old recently returned to the game after giving birth to her first child.
"I've had issues with the right pectoral muscle to the point where I can't serve," the 23-time Grand Slam winner said.
"I'll have a scan. I won't know about Wimbledon until I get the results."
According to the American, she first felt the problem during her third-round win over German 11th seed Julia Gorges on Saturday.
"I tried lots of taping and support to see how it felt in match circumstances," Williams added.
"It is hard to play when I can't physically serve. I've never had this injury before, I've never felt it in my life and it was so painful.
"I don't know how to manage it."