News
Four Suspects Specialised In Robbing Churches Arrested In Ogun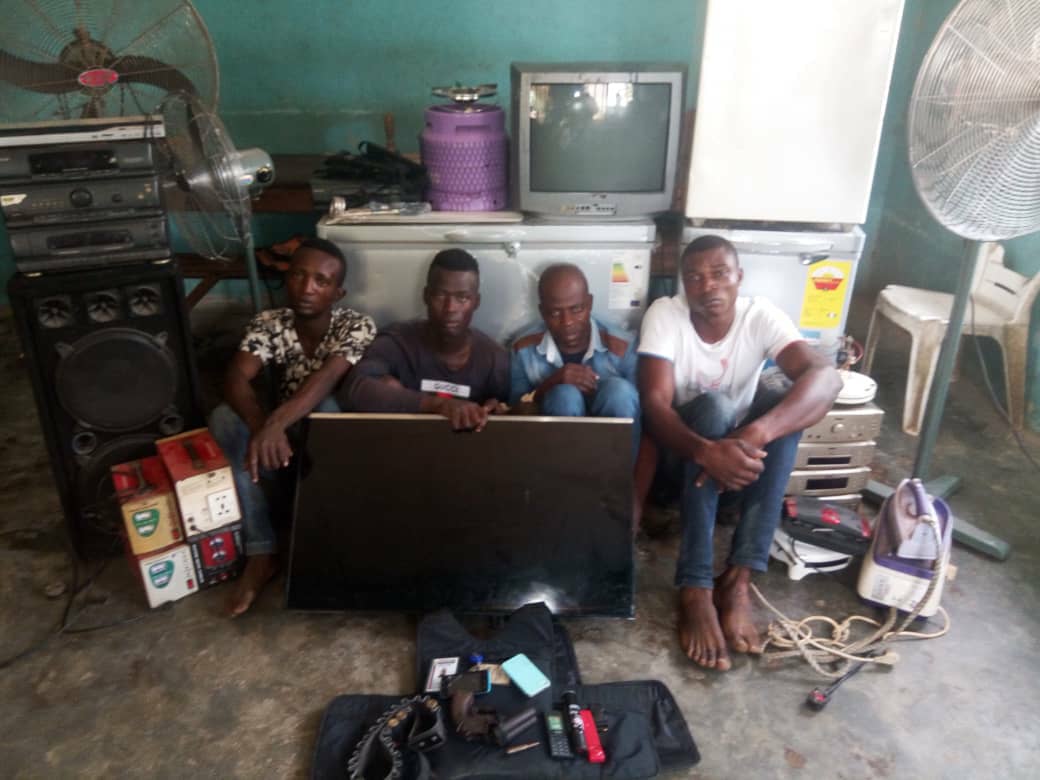 The Ogun state police command arrested four suspected armed robbers on 30th December 2018 who are specialised in robbing churches and other places of worship around Awa ijebu and its environs.
According to CP Ahmed Iliyasu, the Ogun state commissioner of police, the DPO of Awa ijebu division was mandated to go after the hoodlums and bring them to justice within the shortest possible time. Their efforts paid off when on a tip off the four suspects were apprehended.
The arrested suspects: Akinniyi Moses aka ( conjour) 43yrs, Ogunfowoke Kayode 23yrs, Michael Idogun aka (headboy) 35yrs, and Izunna Odah 29 yrs were arrested following series of complaints from different churches they have attacked at different times.
The commissioner of police further explained that "On interrogation, they confessed been responsible for attack on churches in the area. Among the churches they confessed to have been robbed by them are Methodist Church Oru ijebu, Love of Epistles Church Ago iwoye and a building at Ajebo in Oru ijebu.
"Recovered from them are; a double barrel locally made pistol, 17.62mm live ammunition, 5 DBSG live cartridges, 6 gsm handsets, 3 ox fans, 1 big speaker, 2 vso identity cards, 1 plasma TV, 2gas cylinders, 1 bullet proof vest, 5 stabilizers, 1 Church bell, 2 pistol purse and 1 jack knife. All the items have been identified by their owners".
Meanwhile, he has ordered that the suspects be transferred to FSARS for discreet investigation. He also warned that the command will not rest on its oars in its efforts to make Ogun state a crime free state.