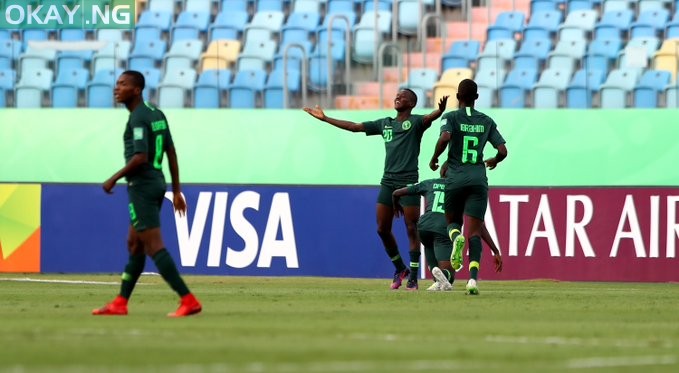 The Golden Eaglets of Nigeria has been paired with Netherlands in the 2019 U-17 FIFA World Cup Round of 16.
Despite suffering a defeat against Australia on Saturday, the Nigerian team qualified for topping Group B in the ongoing tournament.
Nigeria will now take on Netherlands on Tuesday, November 5.
Underneath is the full fixtures for Round of 16:
Round of 16 Fixtures:
Angola vs South Korea
Nigeria vs Netherlands
Spain vs Senegal
Japan vs Mexico
Brazil vs Chile
France vs Australia
Ecuador vs Italy
Paraguay vs Argentina