FG Grants N28bn Budget Support Loan for 35 States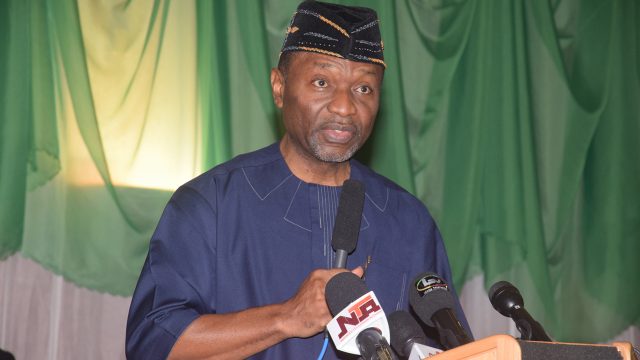 FG has granted budget support loan request granted by 35 of 36 states in the federation.
The loan facility is N28n with each state getting N800m each to meet salaries and other obligations. The only state not availing itself of this facility is Lagos state.
This was disclosed on Thursday by the Minister of Budget and National Planning, Udoma Udoma.
Speaking to newsmen after the meeting of the National Economic Council presided over by Vice-President Yemi Osinbajo, Udoma said the Accountant General of the Federation told the Council the CBN has been directed to make the payments.
The minister said, "The Accountant General reported to the council that approval has been received and CBN has been directed to pay N800m to each of the 35 states of the federation.
"Governors expressed appreciation to the Federal Government for the restoration of the Budget Support Loan Facility for July and August 2017."
Udoma also briefed the council on the state of the economy.
He said, "Signs of recovery had been observed since Q3 2016 and the recovery consolidated in Q3 2017 with GDP doubling to 1.40 per cent Non-oil GDP contracts in Q3 2017 by 0.76 per cent after growing in Q1 R Q2 2017.
"While the Services sector is still in the negative, the Manufacturing Sector grows negative in Q3 2017 also.
"Due to high inflationary pressures Household consumption expenditures remain constrained, though it appears such pressure is easing. Headline inflation has declined since January reflecting tight monetary policy. Food price increases have remained persistent but slowing down.
"The total value of capital importation at the end 2017 of Q3 stood at $4.14bn (131.3 percent growth year on year)."