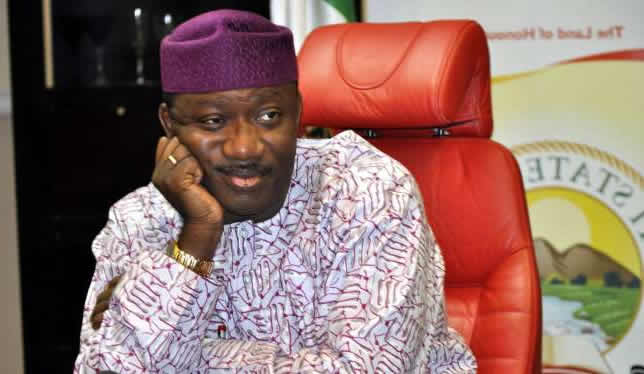 The spokesman of Ekiti governor-elect Kayode Fayemi, Wole Olujobi has said Ayodele Fayose, the outgoing governor of the state, is not sincere about his letter to the Economic and Financial Crimes Commission (EFCC).
okay.ng had reported earlier that Governor Fayose wrote the anti-graft agency, notifying the commission of his decision to make himself available for interrogation.
In the letter which was dated 10th September, Fayose wrote;
"As a responsible citizen of our great country, who believes in the Rule of law, I wish to inform you of my decision to make myself available in your office on Tuesday 16th October 2018 at 1 pm to clarify issues or answer questions within my knowledge," the letter read.
Reacting to the governor's letter, Olujobi said it is a decoy "to pull a surprise".
Fayemi's spokesman said Ekiti people are wise and would not be deceived by Fayose's "ostrich game".
"If you know Fayose very well, when Fayose greets you good morning, you can be sure that it is evening, maybe 7 pm," the spokesman said.
"When he makes any declarative statement, that people would have thought he means business, I am telling you it is another ploy by him to do otherwise.
"When he wanted to escape in 2016, he went round the whole capital city of Ado Ekiti, asking his supporters to meet him at Fajuyi area of the town for a rally, his supporters mobilized themselves to Fajuyi expecting Fayose. The next thing they heard was that Fayose had escaped inside the boot of his car.
"He hid inside the boot and escaped from Ado-Ekiti while his supporters that he called for a rally at Fajuyi area were anxiously waiting for him.
"So, we don't believe he is sincere about the letter he wrote to the EFCC, its another kind of decoy to pull a surprise, a surprise that is fake," the statement added.