News
EU observers releases final report on Nigeria's 2019 elections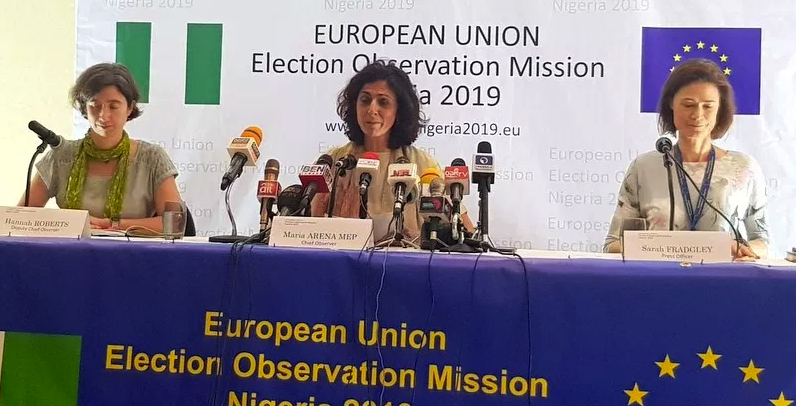 The European Union Election Observation Mission has released final report of the concluded 2019 General Elections in Nigeria.
Maria Arena, EU EOM Chief Observer, during a news conference on Saturday in Abuja, said the elections were marred by violence and harassment of voters.
She noted that the EU final report contained 30 recommendations to improve future electoral processes in Nigeria, said there was need to address systemic failure in the elections.
"The elections became increasingly marred by violence and intimidation, with the role of the security agencies becoming more contentious as the process progressed, " she said.
Furthermore, she noted that "This damaged the integrity of the electoral process and may deter future participation."