News
Emir of Kano Reveals Details of Discussion Prince Charles Had with Traditional Rulers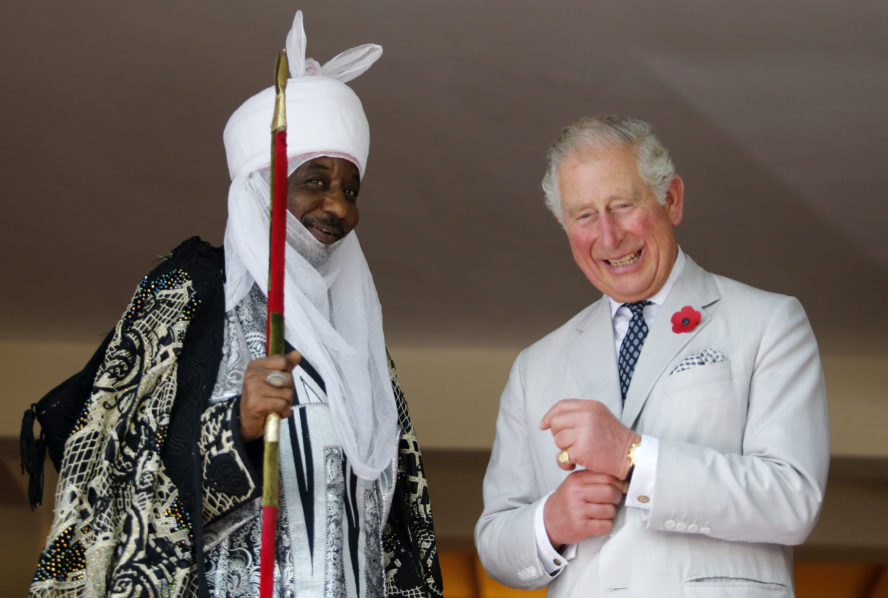 The Emir of Kano, Alhaji Muhammadu Sanusi II, has revealed details of the discussion Prince Charles had with traditional rulers he met in Abuja on Tuesday.
The seven traditional leaders received by Prince Charles are the Sultan of Sokoto, Sa'ad Abubakar III; Ooni of Ife, Adeyeye Enitan Ogunwusi (Ojaja II); Oba of Benin, Omo N'Oba Ewuare II; and Obi of Onitsha, Nnaemeka Achebe.
Others are the Emir of Kano, Muhammad Sanusi II; Etsu Nupe, Alhaji Yahaya Abubakar and Shehu of Borno, Gabai El-Kanemi.
Prince Charles and his wife, Camilla, the Duchess of Cornwall, had arrived Abuja on Tuesday as part of an eight-day tour of three West African nations to discuss, among other issues, peace and security, and educating the girl-child.
The Prince and his wife had immediately gone into a closed-door meeting with President Muhammadu Buhari moments after arriving the nation's capital.
Emir Sanusi said that Prince Charles briefed the traditional rulers on what he discussed with President Buhari, including climate change and demographic explosion.
According to the respected traditional ruler, the proper education of a girl-child will help curb population explosion.
Emir Sanusi added, "We talked about town planning. Now take the north for example We have had a huge demographic explosion in the last 40 to 50 years but we have not yet changed the way we build our houses.
"So every time there is pressure for housing, the government takes over farmlands. Very soon we will not have enough farmland to feed Kano and we are not going to have grazing routes.
"We have got to start thinking how we could build vertically so that more families live on one plot, we free up the land, improve the yield on agriculture and begin to confront some of these challenges of demographics.
"Educating the girl child basically kills so many birds with one stone; we had a conversation around and the whole idea is how to work with the British Government in dealing with these issues and see how we can learn from each other's experience."