News
El-Rufai reacts to blockage of Kaduna-Abuja highway by drivers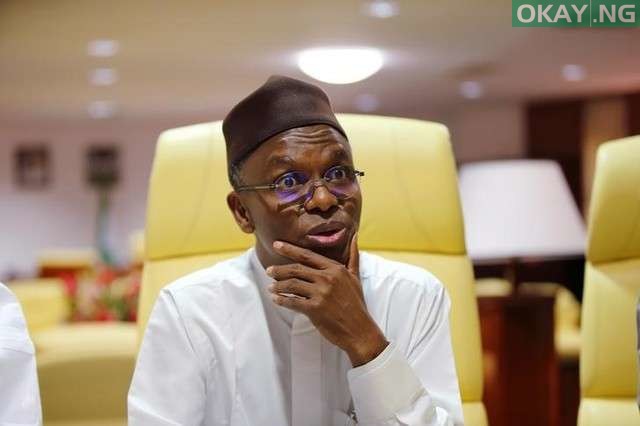 The Governor of Kaduna state, Nasir Ahmad El-Rufai, has reacted to the blockage on Kaduna-Abuja highway by commercial drivers.
Okay.ng had reported that the drivers are protesting the alleged shooting of a colleague by the police on Friday.
Reacting to the incident, El-Rufai responded through his official Twitter condemning the blockage.
He said the issued in being investigated and also said the drivers will be arrested.
El-Rufai responded to a tweet: "It is most unfortunate. Our officials are on ground to resolve it and get the vehicles moving. I am on my way to the scene right now. The drivers will all be arrested and prosecuted for this. There are lawful means of expressing grievances. This is unacceptable!."
It is most unfortunate. Our officials are on ground to resolve it and get the vehicles moving. I am on my way to the scene right now. The drivers will all be arrested and prosecuted for this. There are lawful means of expressing grievances. This is unacceptable! https://t.co/9TrHrQrBqh

— Nasir Ahmad El-Rufai (@elrufai) August 9, 2019
He also responded to another tweet saying: "The State Commissioner of Police is investigating and reporting to our Attorney-General for immediate prosecution of the trigger-happy officer, but the tanker drivers have no right to do what they did, and must pay the price as well."
The State Commissioner of Police is investigating and reporting to our Attorney-General for immediate prosecution of the trigger-happy officer, but the tanker drivers have no right to do what they did, and must pay the price as well. https://t.co/vmFYPgBm0l

— Nasir Ahmad El-Rufai (@elrufai) August 9, 2019