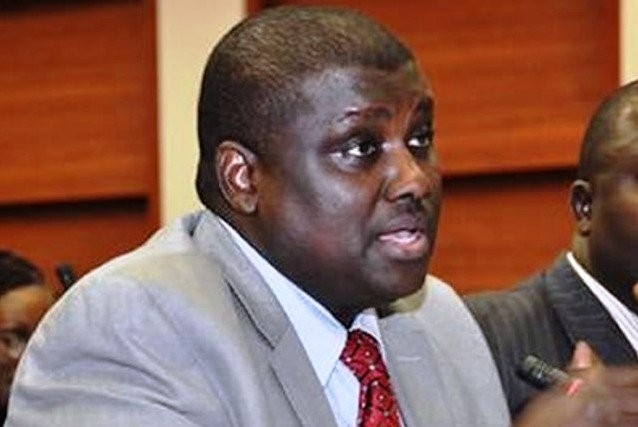 The Department of State Services (DSS) has handed over Chairman of the defunct Pension Reform Task Team, Abdulrasheed Maina, to the Economic and Financial Crimes Commission (EFCC).
A source at the EFCC confirmed to Okay.ng that Maina was brought by the DSS to the anti-graft agency head office in Abuja at about 5.30 pm to be interrogated over alleged N2billion fraud.
"Maina, who we had earlier declared wanted, was brought to EFCC by the DSS a few hours ago," the source confirmed.
"The security agency handed him over after the completion of its profiling on him."You know Maina has been hiding in Dubai, UAE, and some neighboring countries and there is a need to debrief him on certain security challenges associated with him.
"For instance, the intelligence report indicated that Maina was asked how he has always succeeded in sneaking in and out of the country and his connection with a safe house in Abuja."But as soon as he was handed over to EFCC, detectives isolated issues for him on the N2billion biometrics contact. He was also asked to make a statement on the funding of the defunct the Pension Reform Task Team. "He has also been asked to explain how he came about choice assets in Abuja and Kaduna.
"The investigation might also be extended to his activities as a former director in Customs, Immigration and Prisons Office (CIPPO) which he superintended with huge cash flow."
It can be recalled the DSS had earlier revealed in a statement on Wednesday how Maina's son, Faisal, pulled out a gun on security operatives to stop his father's arrest.