Politics
Dickson breaks silence on outcome of Bayelsa election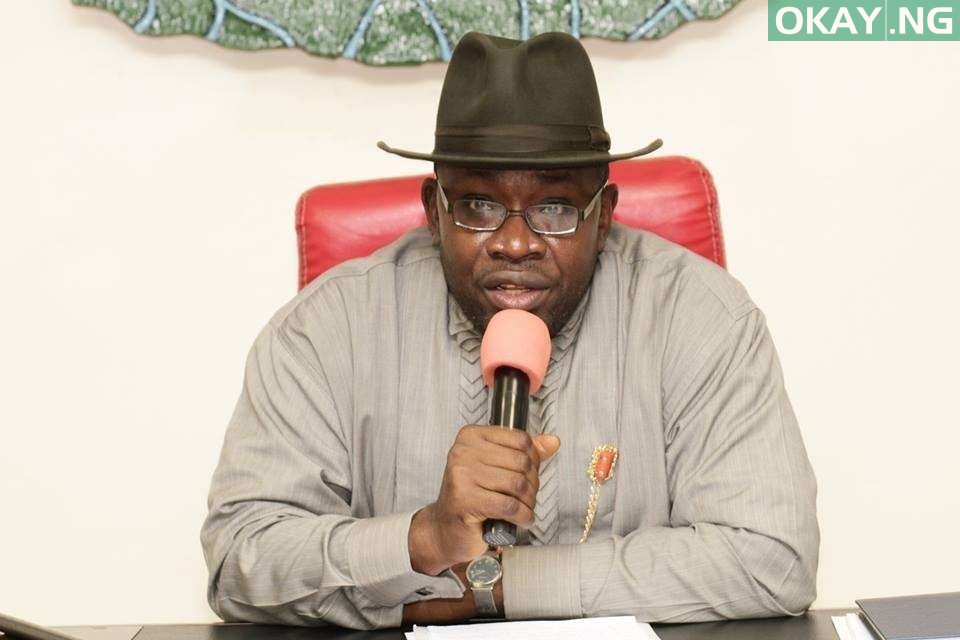 Governor Seriake Dickson of Bayelsa State has rejected the result of the governorship election held on November 16.
Dickson speaking at a world press conference in Yenagoa on Tuesday, said the Peoples Democratic Party (PDP) would challenge the result of the election in court.
David Lyon of the All Progressives Congress (APC) won the election after polling 352,552 votes to defeat his closest rival, Duoye Diri of PDP, who scored 143,172 votes.
Dickson maintained that PDP did not lose the election as it was characterised by violence and widespread malpractices which were carefully documented.
Dickson, however, said he would set up a transition committee to work out modalities for smooth handover on February 14, 2020.
"Our candidate, Sen. Douye Diri and the party chairman have been speaking about the charade called election that took place in Bayelsa on Saturday, and the invasion of our state by security forces," he said.
"The dehumanisation of our people and how the majority of the areas and in places, where our people were denied the right to vote for the candidate of their choice.
"The story is all out there that what took place in the state on November 16 was not a democratic election.
"So, today, I'm here to add my voice to all that has been said already, and it was so brazen, it has never been like this in this state before."
He said that the endorsement of Mr Lyon by ex-President Goodluck Jonathan was regrettable and a ploy by the APC to strategically take over the state.
"Jonathan remains my oga and I respect him, but there are lots of efforts by certain interest to create a rift between us, there is no politician that has been there for the former president than me," Dickson said.