Sport
Dani Alves sets record as he becomes first footballer to win 40 trophies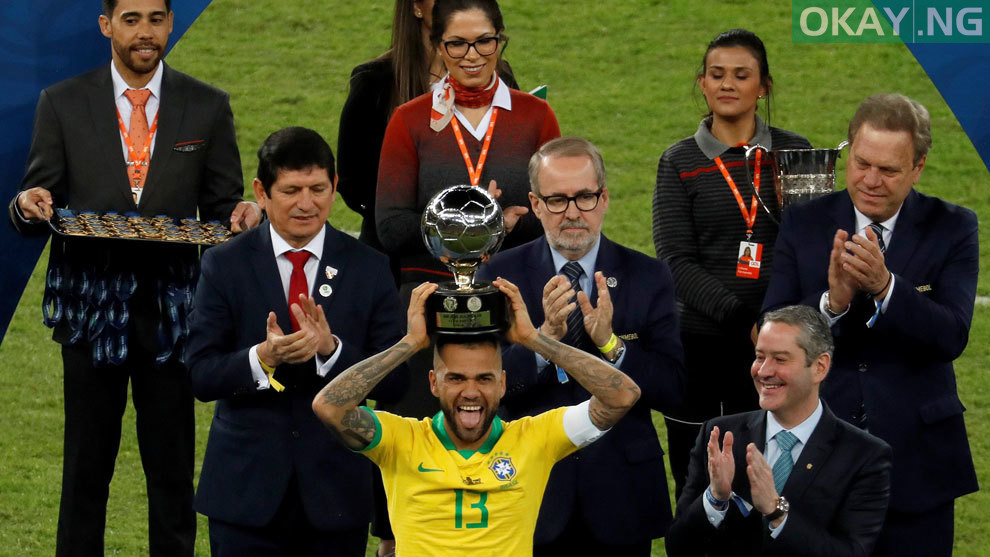 Dani Alves has become the first footballer in history to collect 40 trophies after winning Copa America on Sunday.
Okay.ng reported that Brazil won the 2019 Copa America title after defeating Peru 3-1 to clinch their first title in 12 years.
With this win, Alves reached the milestone as first footballer to win 40 trophies.
Listed below are numbers of trophies he has to his name…
Champions League Winner x 3
Spanish Champion x 6
Spanish Cup Winner x 5
Spanish Super Cup winner x 5
Italian champion x 1
Italian Cup winner x 1
French champion x 2
French Cup winner x 1
French League Cup winner x 1
FIFA Club World Cup winner x 3
UEFA Cup winner x 2
Copa América winner x 2
Confederations Cup winner x 2
Under-20 World Cup champion x 1
UEFA Supercup winner x 4
French Super Cup winner x 2