Court Strikes Out Corruption Charges Against Chimaroke Nnamani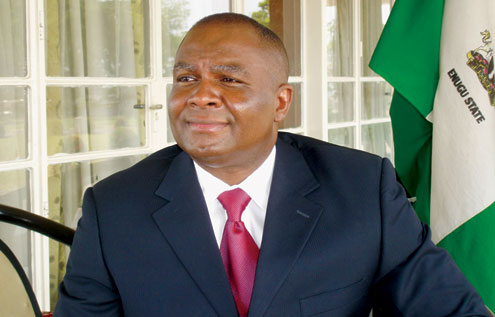 The Federal High Court, Lagos has strike out a former Enugu state governor, Chimaroke Nnamani of corruption charges.
The court threw out the case due to the inability of the plaintiff, the Economic and Financial Crimes Commission (EFCC), to prepare and produce adequate evidence.
The presiding judge, Justice Chuka Obiozor, in his judgement said the affidavit filed by the ex-governor showed that the court had entered judgment in the same suit on July 5, 2015.
This detail had been brought to the court's notice by Ricky Tarfa (SAN), counsel to the defendant, Nnamani.
He said the case has already been put to rest by Justice Mohammed Yunusa in his judgement suit no FHc/L/09c/07.
According to Tarfa, parties in the suit had entered a plea bargain before Justice Yunusa and the court cannot sit on appeal for the case of another judge of concurrent jurisdiction.
In his ruling, the judge said, "I agree that in view of the plea bargain judgement of this court delivered on the 7th of July, 2015, that there is no valid charge before me and I thereby expunge the entire proceedings before me."