Coup In Gabon As Military Takes Over Power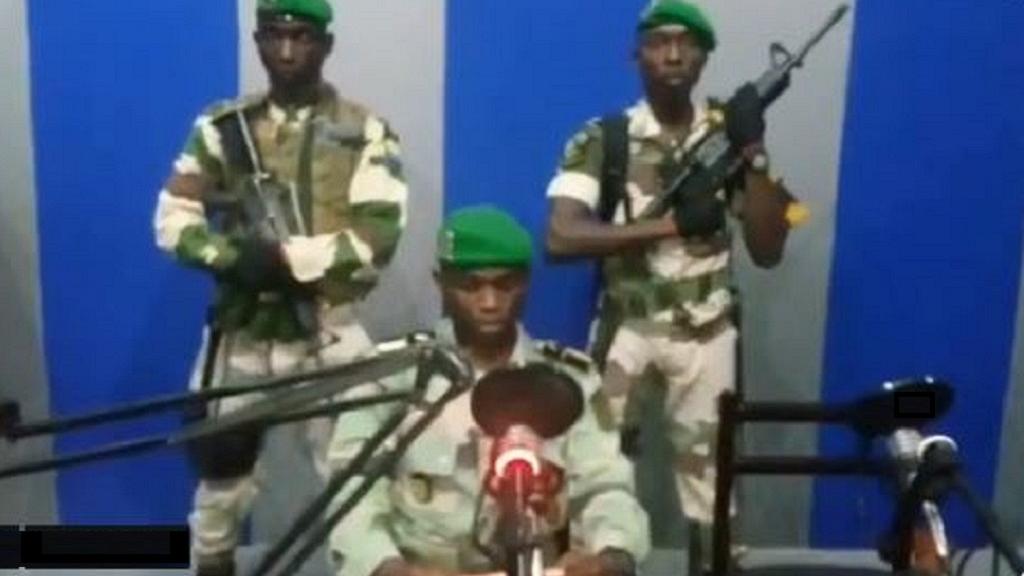 Military officers in Gabon have seized the national radio station calling for the need for national restoration, the BBC reports on Monday.
Soldiers in the west African country said they launched a coup to restore democracy.
Tanks and armed vehicles were on the streets of the capital Libreville.
President Bongo took over power in 2009.
He reportedly suffered a stroke in October and received treatment in Morocco.
Mr Bongo sought to put an end to the rumours about his health with a New Year message in which he said he was feeling fine.
Soldiers said they had been disappointed by the message, calling it "a pitiful sight" and a "relentless attempt to cling onto power."