Chidinma Leilani Aaron Emerges Miss Nigeria 2018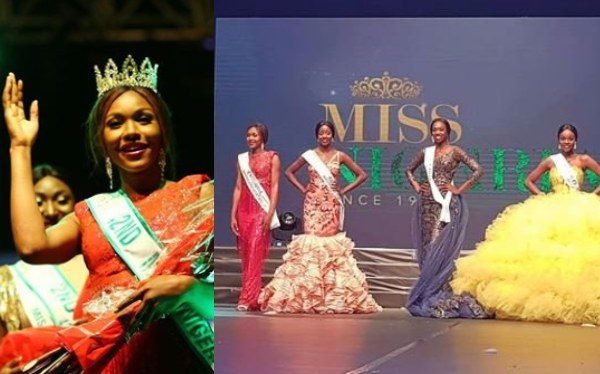 Chidinma Leilani Aaron has emerged the winner of the 2018 Miss Nigeria beauty pageant.
The grand finale was held on Sunday at the Eko Convention Centre of Eko Hotels and Suites, Lagos.
Eighteen contestants mounted the stage at the commencement of the finale before they were trimmed to 12 finalists.
The top 12 finalists are Ntan Nton, Egede Lagele, Thomas Mseve, Ameh Munirah, Otunba Ifunaya, and Shitta Remilekun.
Others are Tizhe Usa Miriam, Okudili Odinaka Doris, Agida Stephanie, Ugwu Ijeoma, Aaron Chidinma Leilani, and Dunu Chisom Olivia
Following the emergence of the top 12, the contestants were again cut to five.
Dunu Chisom, Ntan Sharon Nton, Ameh Munirah, Agida Stephanie and Aaron Chidinma Leilani were the contenders who made the top five pick.
Afterwards, Ameh emerged the second runner-up while Dunu was named the first runner-up.
Aaron, winner of the pageant, will take home N3 million, a luxury apartment and an automobile. She takes over the crown from Mildred Ehiguese who won the 2017 edition.