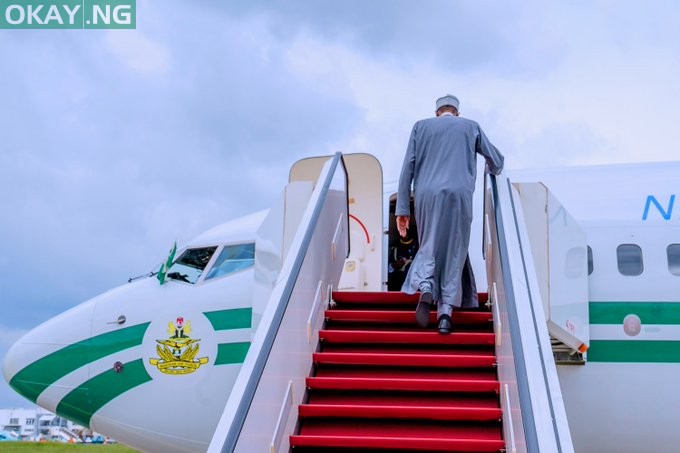 President Muhammadu Buhari will proceed on a private visit to the United Kingdom after attending the Economic Forum of the Future Investment Initiative (FII) in Riyadh, Saudi Arabia.
Femi Adesina, the president's spokesman, in a statement said Buhari's visit to the UK will last two weeks.
On Wednesday, October 30, 2019, the President will participate in the High-Level Event titled "What is Next for Africa: How will Investment and Trade Transform the Continent into the Next Great Economic Success Story?" with Presidents of Kenya, Congo-Brazzaville, and Burkina Faso.
After the summit, President Buhari will on Saturday November 2, 2019, proceed to the United Kingdom on a private visit. He is expected to return to Nigeria on November 17, 2019.