Passengers Trapped As Vehicle Plunges In Lagos Lagoon After Collision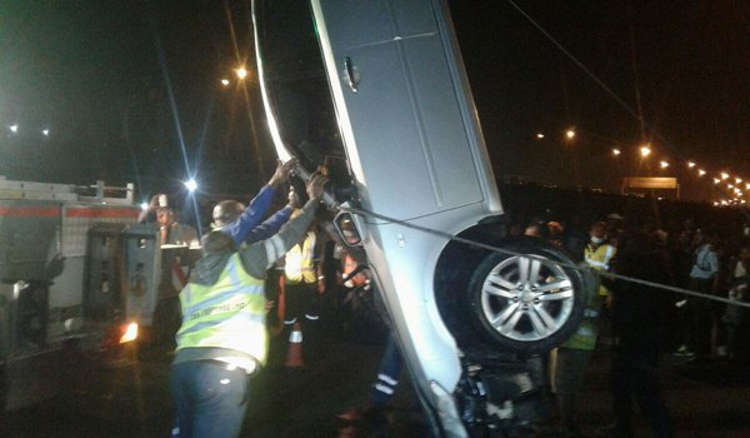 Rescuers officials are in search of a vehicle that plunged into the lagoon by the University of Lagos waterfront in the late hours of Saturday, Okay Nigeria gathered.
According to eyewitnesses, the vehicle skidded into the lagoon after colliding with another vehicle.
The incident was said to have occurred around 10:55 pm on Saturday Night.
"There's a vehicle inside the lagoon. People are trapped in it. The vehicle was heading into Lagos Island. Fishermen and LASEMA are trying to save the occupants of the vehicle now. May God help them," A motorist was saying.
Meanwhile, reports say officials of the Lagos State Emergency Management Agency (LASEMA) are at the scene of the incident.