Singer of defunct music group Plantashun Boiz Blackface drags Banky W and Wizkid to court for alleged copyright infringement of his song.
Blackface accused Wizkid and Banky W of stealing 2011 hit, "Slow Whine" one of the songs off his "Like the Way".
The dancehall artiste is demanding over N100m for the copyrights infringements.
He posted a clip of the song and wrote: "I have remained quiet while my name has been dragged in the mud the past few years. Some of Nigeria's biggest artists have infringed on my copyrights but I always restricted myself to speaking out against this in the media. Maybe because I always felt that music is an art and not really a business where you bring in lawyers and all that.That's why I couldn't believe when I was sued for N50m by the same people who stole my intellectual property.
"I have nothing personal against Wizkid & Banky, in fact I can say I groove to both their music, but the fact is that they stole my song in 2011 and there's clear evidence to prove it. We'll allow the Court to decide."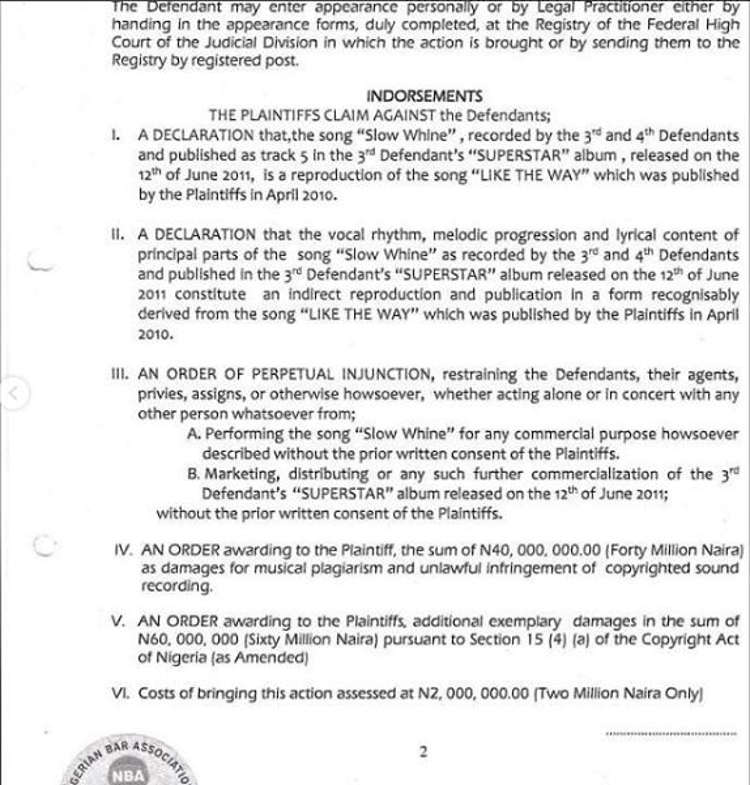 Read More Latest News and Updates
HERE
Get free jobs and make dollars with bigger companies - APPLY
HERE
---
Follow us on Twitter:
@OkayNigeria
.