Arsenal have confirmed that they will face Bayern Munich in a July friendly in China.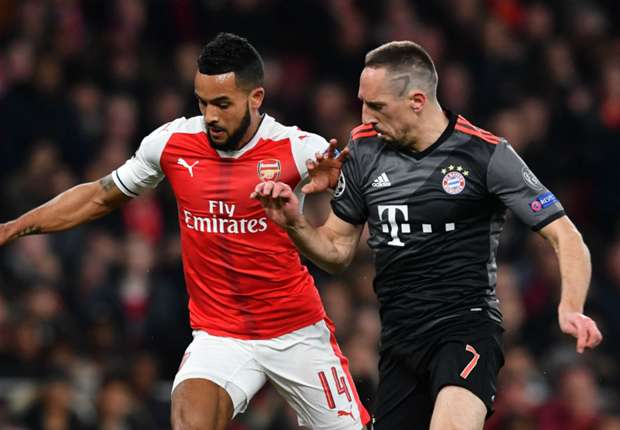 Dumped out of the Champions League by the German title holders, the Gunners will take another crack at their rivals during the summer. Credit: Getty
---
The Gunners will tackle their Champions League conquerors in Shanghai on July 19 before they meet Chelsea three days later in Beijing's Bird's Nest Stadium.
It is an encounter that may give some fans of the north London club nightmares, as they saw Arsene Wenger's side emphatically beaten 10-2 on aggregate by the Germans in the last 16 of the Champions League.
Both legs ended 5-1 in favour of the Bundesliga champions, with Bayern having also defeated the Gunners by the same scoreline in a group game back in 2015.
Nevertheless, Arsenal chief executive Ivan Gazidis is looking forward to the prospect of a rematch.
"It will be very special for our Chinese fans to see a game of this stature," he told the club's official website.
"We have a fantastic following in China and the two games we are playing there this summer will be an exciting part of our build up for the new season."
Kick-off time for the matches has not been confirmed, but will follow encounters in Australia, where the Gunners will meet Sydney FC on July 13 and Western Sydney Wanderers on July 15.
Arsenal will then complete their preparations for the 2017-18 campaign with the Emirates Cup, which will be held on July 29 and 30.