Amasa Firdaus Finally Called to Bar After Hijab Controversy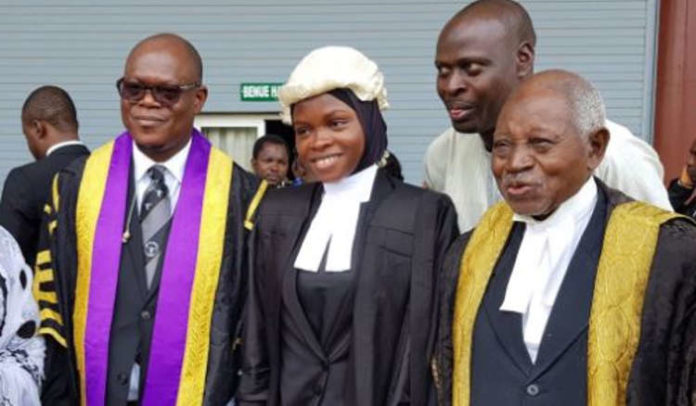 Nigerian muslim Law student Amasa Firdaus has finally been called to bar with her hijab months after she refused the take the head scarf off.
The Muslim student who gained popularity after she made her religious stance known at the Law School during the call to bar procession, was called to bar today, Tuesday, July 9.
The Personal Assistant to President Muhammadu Buhari on New Media and Engagement Unit, Bashir Ahmad has congratulated her on Twitter.
He posted a photo of Amasa with her hijab and wig and wrote:
"Congratulations BARRISTER Amasa Firdaus who was called to bar today with her Hijab. That didn't come so easy, her victory is one of the many good advantages of Social Media. She fought not only for herself but for the generation to come. History will surely be kind to her."