News
AGF Malami Breaks Silence On Allegations Against Him Over Maina's Recall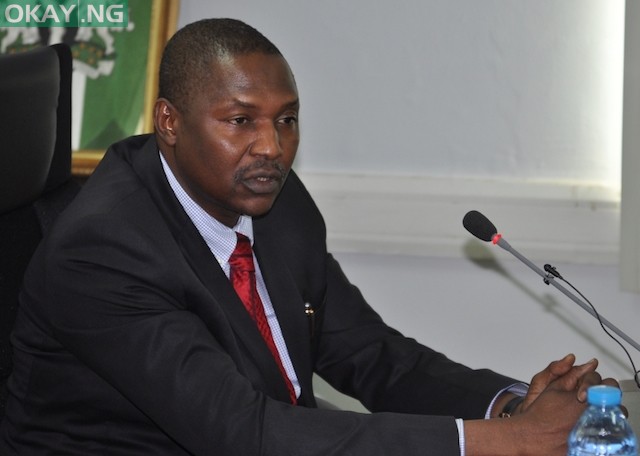 The Attorney General of the Federation and Minister of Justice, Abubakar Malami, on Tuesday, broke silence on the allegation that he spearheaded the recall, promotion and posting of Abdulrasheed Maina to the Ministry of Interior.
Malami, in a grudgingly chat with Vanguard Newspaper , last night, said he would rather respond to the avalanche of allegations against him when he formally appears before the Senate, which had summoned him to speak on his role on the entire saga.
Malami said: "I am a legal practitioner, who is always guided by law and public interest and will therefore not do anything that deviates from the law or breaches public interest.
"I believe that Nigerians are entitled to know the truth in the entire saga and I am ready to speak directly to them when I appear before the Senate since I have been summoned by the legislature, which is investigating the matter.
"I will not however talk until I get clearance from my principal on the matter and I look forward to addressing anxious Nigerians on the matter when I appear before the Senators," the minister said.