News
83 Nigerians Deported From UK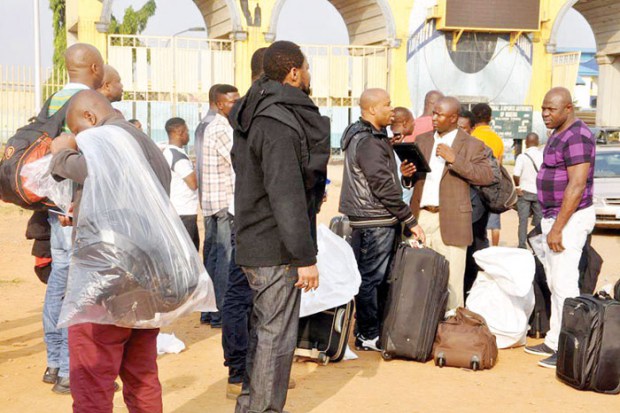 HIGHLIGHT
---
83 Nigerians were deported from United Kingdom and are expected to Nigeria.
The United Kingdom has deported 83 Nigerians who are expected to arrive today.
The deportees are people whose papers have expired and prisoners whose jail terms are nearing completion.
Spokesman of the South-West zone of the National Emergency Management Agency (NEMA), Ibrahim Farinloye said details of their offences are sketchy at the moment.
"We expect that when they arrive in the country, we would be able to know the real reason for their deportation. The aircraft is expected to arrive in the country at 5am at the Murtalal Muhammed International Airport."