150 Deputy Directors Fail Promotion Examination – Winifred Oyo-Ita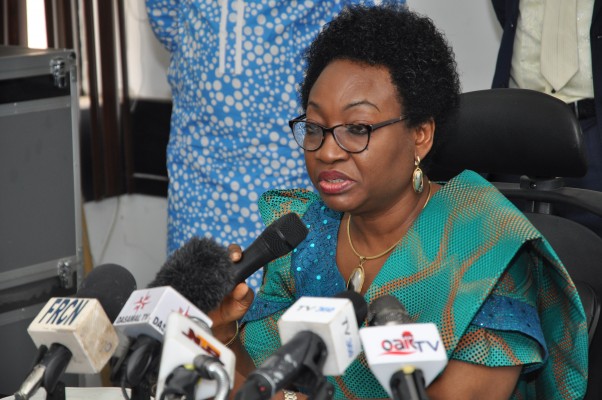 The Head of the Civil Service of the Federation (HoCSF), Winifred Oyo-Ita, has said over 290 deputy directors sat for the 2015-2017 batches of Directors Examination with 140 being successful.
Oyo-Ita who said this on Tuesday in Abuja at the 2nd edition of the Permanent Secretary, Service Welfare Office Quarterly Meeting with Labour, added that 150 deputy directors failed the exam.
She also acknowledged the direct support of President Muhammadu Buhari in resolving the issues regarding the promotion examination.
"I am particularly delighted to inform you that the issue of promotions for the 2014 batch of Directors in the Administration Cadre has been finally resolved. The lifting of the court injunction on this issue also led to the conduct of examinations for 2015-2017 batches of directors in the same cadre.
"Over 290 deputy directors sat for the exams, out of which about 140 were successful. With this achievement, I am certain, that going forward, the Civil Service will ventilate itself and officers will be rewarded for hard-work. With this, we now have a solution to the issue of dearth of Directors of Admin in MDAs," she said.